http://tonymusings.blogspot.co.uk/2014/07/on-women-bishops-and-differing-views-of.html
Let us just consider, the church in Jersey is rabidly against female Bishops, female clergy, females speaking in church, etc.
But the Dean, who is part of this sexism, announces he is delighted with women Bishops, as does every diocese and Bishop in the country, all the diocesan websites are 'celebrating' and yet these people who didn't want women Bishops, are all part of this national PR stunt.
Funny isn't it?
These leaders and churches who are supposed to be our moral standard and a 'Christian presence in every community' can't even be true to themselves. What hope is there?
Actually, why is there a FEMALE representative of Jersey Deanery at the synod, slamming the idea of women Bishops, did Jersey church suddenly run out of men?
Sleeping Rough:
Sleeping rough on the streets of the UK, shattered and traumatized, was better than being in Jersey and safer, better and safer than being abused and destroyed by the power-heavy Jersey church-government who destroyed me for reporting one of their own.
sometimes I am so distressed by the way I was treated by church and police that I want to scream.
But firstly I cant scream, and secondly, these people who destroyed me use my anger and distress against me as 'madness' to excuse themselves,
as has been the way with people in power covering up for themselves against victims, for all time.
Jersey links:
http://www.communitycare.co.uk/2007/08/30/exclusive-uk-social-worker-blows-the-whistle-on-jersey/#.U8l2OZRdXhE
http://lizdavies.net/campaigns-and-topics/jersey-child-abuse-investigation/
http://www.bigissueinthenorth.com/2013/04/abuse-inquiry-complacent/7714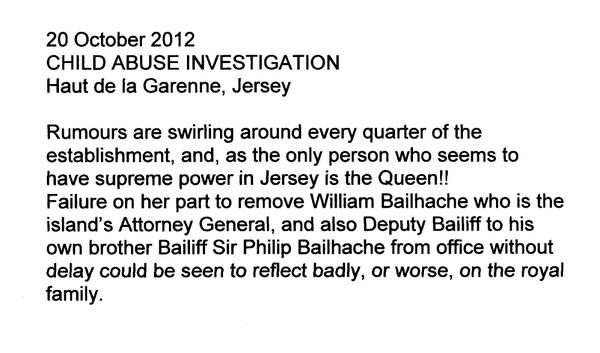 church excuses:
So many times I heard the excuse; 'Oh, the church is made up of human beings and they are only human and get it wrong' That's kind of a quote from the brainwashed old anglican lady handbook.
If people in the church are unchristian, dishonest or abusive while holding church positions, then that is what they are, no excuse. And they are more liable because they claim to be Christians and representing God.
People of status… how long will you love empty words? – Psalm 4:2
http://aangirfan.blogspot.co.uk/2014/01/the-mysterious-bottomleys.html