You'll never find any of this in the Korris and Steel reports!!!!!!!
I don't really want to write this, because by 2010, I was in a very destroyed state indeed. I had no hope at all. I don't want to go back and remember, don't want to risk the trauma.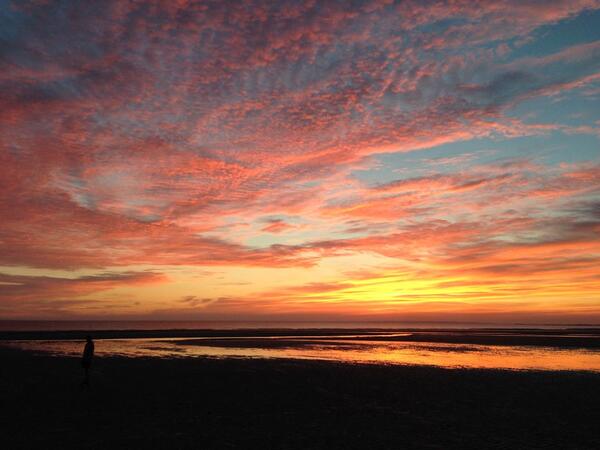 St Ouens Bay
This was my work



I always have felt that I let my employers down, they were very patient and accommodating as I fell apart, I think they expected me to come through the bad patch and get better, and I let them down because I didn't.

The police made sure I lost my job and home so that I could be deported, because they miseld people about the situation - but that comes later.
I hate to go back through what happened with Jane Fisher and Tracy, Tracy was my friend, she was a curate in my church, and Jane Fisher's interference meant I was badly hurt through Tracy to extremes, and the Bishop refused to withdraw Jane Fisher, i have a feeling this is among the vast amounts of evidence that Korris reported as missing.
My memory of 2010 is patchy, I will have to flesh it out with the emails at some point and I will see if I can find a document to copy.

I remember a funny thing, my abusers had always taken the back route to get to their son and daughter in law's house that was near where I worked, but during 2010, they started regularly driving past my workplace, and the son and daughter in law started passing by regularly as well. Every time I looked up, it seemed, they were there, walking or driving slowly by. How funny.
I am now going to have to copy an original document as I am too distressed to remember any more. And my Mind keeps blanking what has happened. 2010 for some reason blanks out more than the previous three years.
Here is an account copied from a statement, I do apologize as it seems like cheating, I have gone back to Autumn 2009 from the Statement and I now go right to the end of Jersey, so yeah, covering ground already covered.
I moved to another house of lodgers, again the landlord and landlady lived on site, the lady was very eccentric, when I arrived she said that because I was female she needed the number of a next of kin for me in case anything happened to me, which is bizarre, I gave her Philip's contact number.

And I explained to her as thoroughly as I could that I would be the quietest lodger she could ever have had, I told her it wasn't because I was antisocial, but because I was mildly autistic and that made me quiet especially if I was stressed or depressed, she said that was ok. There were two other lodgers, men, migrant workers, and a couple living in a converted flat over the garage, Jersey people cram lodgers into every available corner, often in less than great conditions. I was in a small room, almost too small to be called a bedsit, It was shabby, it was grotty, but it was a room, again it was a room with no privacy, the woman would come into my room whenever it suited her on the excuse of opening the window, which was really odd, especially as I had the window open most of the time I was in, the times I closed the window were when there were workmen outside or when the woman and her son were outside shouting to each other. And they couldn't talk, they always shouted, the workmen were there most of the time I was there, painting the house, re-tiling the roof, redoing the gutter, I don't know if I have mentioned my fear of workmen, but I am fearful of labourers, and this fear was increased when one of them started trying to chat to me, they would also park blocking me in and that made life frustrating too.
Anyway, the old lady was very eccentric, she would sit there surrounded by everything she ever wanted and needed, and she would tell me she wished she was dead, I didn't tell her to swap lives with me and see if

she liked my life more, I just said that I wished I was dead too, she said that I was young and I shouldn't be wishing that, she grumbled that she never had a holiday and she grumbled about life and her ex-daughter in law and how she had survived the occupation, she and her husband reminded me of JM's mum and dad, the woman would grumble and opinionate and the man lived in his own little world of food and good things.

I grew to like them, they got me playing rummikub with them and they got me to chat, I helped them move furniture when their flat tenants chaotically moved out and the carpets needed replacing, their new tenant was a newly divorced policeman, interestingly enough, because the woman's son who lived next door was also a divorced ex-policeman, who's wife had been very very unkind indeed to him, and he suffered depression and heart problems, his son, the woman's grandson, lived in the other house in this little row of three, and when the ex-wife came to house sit, the woman nearly went mad because she hated her so much for what she did to the son.

I ended up getting on well with the son, and he would invite me for coffee and we would put the world to rights over a coffee, he ended up rushed to hospital several times while I was there, and ended up in the John Radcliffe hospital in England, where they struggled to help him due to the complications of his heart condition. All this made the woman sick with stress, she was fragile as well as very tough and opinionated, I asked prayers for them from Tracy and St. Cs, especially as the man was an ex-christian, but

his wife had a grudge against the church of England because of an incident between her and one of the previous Deans, and so she had sympathy for my battle with the church, and told me I shouldn't be wasting my time with them, at last I agree, at last, now destroyed by the church.
During the time here in this house, I was befriended by a kind and gentle man who was always smiling, he was called Chris, he would look out for me and encourage me when I went to the bar for a coke with the others after training as I always found the bar difficult. One day he asked me if I was going to the bar, I said yes, he seemed anxious, he said to me 'do you know the windmill pub?' I said yes, he asked if I would like to have a walk round the quarry and have meal at the windmill? I hesitated, and then said yes, I was slightly surprised but I could think of no reason to turn him down.
He was shaking, he said to me 'Do you realise I just asked you out?' I said 'yes, I guess I did, but I couldn't think of a reason to turn you down', He said 'I haven't been so nervous in a very long time' I smiled. He was such a nice man, a burly six foot something with melting brown eyes, he was about 45 with greying hair, but that didn't matter, he was trustworthy, he was shy, he was hesitant, and I knew he wouldn't hurt me, I quickly found out that he had a daughter in her late teens and disabled, who he had brought up himself after being pretty much tricked into being a father, the mother had been so very abusive and manipulative to him that he was badly hurt and found the idea of a relationship terrifying, he wanted to hold my hand as we had coffee after our first date, but he was nervous, at first I wondered if his shaking and stuttering were nerves or sexual arousal, seeing as I had learned sharp lessons from the abuser's behaviour, but it became clear that he was frightened, he wanted to hold hands, he liked me, and I was amazed, surprisingly enough I was the one who initiated gentle and careful hugs, maybe I needed a hug, and we both understood each others fears of physical contact and intimacy, we were the same on that, and I have never met a man before or since that was like that, he only kissed me twice, once on the head as he held me carefully as we sat in his car after I had had yet another distress over the police, and once he kissed my hand, he knew I was struggling with the church and police and he told me we would wipe out the bad memories with good memories that we would make together, and as I rested my head against him and we watched the sea, I wished that what he was saying would ring true and that everything would be ok. I knew it wouldn't. I was afraid because in me I could not reach out and trust in his love and see everything would be ok. I knew for me that I was not going to be ok, and I was frightened. We sat there one night after he came after me to the police station on one occasion when I was so distressed that I was trying to get an explanation out of them, we sat in the car and he told me about his brother and how his brother had suddenly been grabbed and beaten about by the police one day, he said his brother was harmless and would never have done anything wrong, and committed suicide after that.
My landlady was surprised and suspicious when I told her I was going out with someone, she started on about immorality and that I shouldn't let him get away with anything, she said she was like a mother to me, and that I shouldn't let any man mess with me, she said 'don't sleep around' and I told her that Chris was a rare gem who didn't prioritise sex, and that was why I had said yes when he asked me out, she still nagged on and worried an said men were just animals, he r husband looked up and muttered 'Thanks' with a grin, she said I was her adoptive daughter, but by now I took any affection and concern lightly, and did not even need Philip LeClaire's warning to take the adoptive daughter thing with a pinch of salt, I told him I took it with skipful of salt.
My landlady told me she was on her third marriage and had never slept with anyone outside marriage and would hate to be one of those girls who walked down the street and guys could see her and say 'I slept with her'. We completely agreed on this. Chris was certainly not trying to get sex, he found it hard to even hold me, and he was one man I felt relaxed with, he texted me every day and asked how my day was, he took me out for meals and we got a habit of coffee at the watersplash and then enjoying watching the waves of St. Ouens bay pounding the shore. I loved watching the waves alone, and with company it was even nicer, especially gently resting my head on his shoulder, it did take away some of the pain and shame and give me hope, my abusers family may have high flying jobs and have everything and look down on me as they continued their rich lives as I sorrowed, but here was I with a real Jerseyman, a good honest and gentle man, who had chosen me.
When Philip first heard of the relationship it was when I asked him why I had accidentally got a boyfriend and what were they for? He thought this was hilarious and I asked him if boyfriends were for money? As a joke because I was still struggling financially, he said by text 'That and romance perhaps?' 'Philip what is romance?' I went to see him and he presented me with three books 'Girls and Asbergers syndrome', Autism and relationships' and 'Sex, sexuality and the Autistic Spectrum' or something along those lines, 'Thanks Philip, I will take these on a date and put them on the table like this, here we are Chris, volume one, volume two, volume three', and I will read them as we go', Philip thought this was great fun. Brightened his day as autism Jersey was in trouble financially and he was likely to lose his job, the economic downturn and the end of funding meant Autism Jersey was in difficulties. Philip was often my only source of support, and the fear of losing him and overdependence on him, despite how he let me down and hurt me, was bad, I continued to go to Philip despite Jane Fisher being involved with him and interfering and trying to use him to get me into a meeting, which I refused, I was not meeting with this woman who was hurting me.
I never got very far with reading the books that Philip lent me, of all the cruel things God could have done, sending me the perfect boyfriend at the wrong time was the worst. Philip and I fell out as I was too stressed to deal with autism Jersey problems, he sent the police once again in case I was suicidal, and they once again completely baffled me and left me in shock but did not detain me this time, they just went away. Philip left autism Jersey at some point, I think due to the money problems, and went to work for Jersey Alliance for Mental Health. We had had many ups and downs because I couldn't trust him and he let me down sometimes, but he has a good heart. The horrible mental health advocate who was supposedly helping me in the end worked with him at the Mental Health place.
The stress of the police and church distress and Chris's nervousness and the fact that I was very depressed and not coping with life and the church broke my relationship with Chris, he had been trying to give me shooting lessons at the club to improve my aim, but my anxiety about the club and my inability to understand his instructions and force my body into the correct positions made it difficult, I got upset and left, and then our texts afterwards got confused because I was trying to send sms on my computer because I accessed the internet via a mobile phone sim and could send emails that way but the system was faulty and he kept getting his texts back or getting repeated texts from me, we broke up, and because he was a popular man, his colleagues gave me a hard time over it, they thought I had been messing him about when he was so hurt already.

So this added heartache added on, and made it harder for me to cope. I wasn't coping with everything. I continued to love my job and St. C's church.
But I was struggling with work and life, because Jane Fisher had scarred me and wounded me right through, and I would wake up hurting from her words, her words on top of the abuse, on top of the fact that my abusers had escaped punishment and got me into trouble, on top of the fact that I was struggling in poverty and my friendship with Philip was difficult and my relationship with Chris was broken and the way the Keys and the evangelical churches had treated me because of the abusers and the bias because of Phil Warren's parents in law, I felt defeated and condemned, shunned in the church community apart from st c's.
Work was wonderful, and though I lived in terror of the police and continued to ask them without understanding if they were going to get me again and thus lose me my job which required a clean criminal record, my workplace was a big big place and lots of people visited and worked there, and though some of the staff at first didn't understand my communication problems, they approached me and my problems in a correct and amazing manner that overrode the problems, they embraced me and my communication problems with love and understanding, and reached through my pain to comfort me without even seeming to consciously realise that they were doing this, I am crying as I write this. I made so many pals of people who would come up to visit their relatives in the home, so many people were friendly and loved to see my work in the gardens and I was so happy that I was achieving things and meeting people, and actually building vocabulary and conversation skills.
After a while of me working there they seemed to realise I was going hungry trying to make my money pay the rent and look after myself and I had only a microwave and a mini fridge by way of cooking facilities, and once the microwave broke, I went a long time without one. So I was becoming undernourished because I couldn't store or cook food. So I was put on the lunch list, and for a pound a day I was given a nutritious cooked meal, fit for the residents, and therefore usually easy to chew and swallow, which also helped me, I also was allowed free tea and toast at breaktimes, and that went as my breakfast, and when they had cooked breakfast left over they also fed me that. I began to feel less tired and hungry, but continued to suffer deep trauma over Jane Fisher and the church. The way Jane Fisher had spoken to me left me feeling utterly condemned, and the first few hours of every morning were impossible for me because of that, fortunately I was not closely supervised and regulated my own work for the most part, and so I would do odds and ends to start with and struggle, and then after break time I would feel better and get stuck into my work as best I could. I feel that I let them down, I fel that I disappointed them, and I will never have the confidence to work in such a job or the ability to get such a job again, it was the very best I could have done, and I am eternally sorry that I let them down and will never do such a job again. And strangely enough when the troubles got worse in the end, I was going to resign because I was letting my employers down, but the Bishop knew that and got Tracy, who I was estranged from, to phone me and try and persuade me not to, I told both Tracy and the Bishop that that was ridiculous because the strain of Jane Fisher's intervention with Tracy and the Bishop not dealing with the whole situation properly is the reason I was in that situation where I needed to resign, I went to my employers and one of the staff went with me to the manager and I explained myself to the manager and she told me not to resign and to just do what I could until I felt better. But I let them down by never getting better or getting out of the church situation.
One day a text came from my brother that said that my dad had had a second major stroke and was unconscious in intensive care in a hospital in the midlands, I knew the implications of a second major stroke, and I went to tell my boss, he told me to go home and arrange a flight to England and that I could catch up my hours another time, I went to Tracy and told her and asked her to pray, and then I flew to my family.

My family were as Chaotic as ever and more so, my Mum had found my dad when he had had the stroke, and had left him there for hours until she finally called my brother who was in Norfolk, he was frantic because he obviously couldn't get there, he called 999, my mother did not, nor did my 12 year old autistic sister, my dad was left having a stroke for hours, my brother in Norfolk immediately alerted my brothers in the Midlands, and they also called ambulances and headed for the house, where my mother was impatient because she wanted to get to the market before it closed, this was the second time she had reacted to him having a major stroke in this manner, and for me this was horrendously upsetting, the thought of him lying there helpless and choking on his vomit but for my brother who suffered anxiety and depression to get there first both times and the second time trying to deal with dad choking on his own vomit and trying to resuscitate him, I cannot imagine how terrible that must have been. My mum is odd, when I was a child I was left unconscious with head injuries twice while she said I was dead and did nothing to help me and didn't call an ambulance and left my sister praying for me and trying to help me.
There is no better way of spending a life than dedicating your time and energy to your family and God.
We never went hungry, even when we were short of money.
We stayed together as a family.
And we were taught by example some great qualities: Integrity, courage, loyalty, kindness, sense of humour.
Dad looked after us if we got ill, he made sure we ate enough, he taught us, he kept us safe.
premonition and angels made me take the trip to the Midlands when I took this picture, I didn't even know where mum and Dad lived or have anyone's phone numbers but I got there and spent some time with mum and Dad, and that means a lot to me.
I was in the Midlands for a few days, I stayed at the family home, I went to see dad and the first day I saw him he was moving about and twitching in his sleep but he didn't wake up, I talked to him and so did my brother's girlfriend, who loved him as a father, we talked about our memories with him, I told him about the time he gave me enough money to get a farm set for my birthday when I was 11, she told him about the 'power of a mint imperial'. He twitched and jerked and coughed but never woke.

The family adopted a song about Dad and the situation, I think some of the brothers comprehended better than I did that Dad wasn't going to wake up. The song about Dad and his coma and death is called 'While you were sleeping', it is by Elvis Perkins. When you first listen to it you don't understand, but if you knew my dad and my family and you listen to the song, you understand.

Anyway, I had a troubled night at Mum's house, she did something the family said she had taken to doing, she started wandering about at night, she had done it the previous night, gone to the hospital at 4am to leave a note for the consultant, she wouldn't go to see Dad, but every night in the few nights I was there, she wandered in and out of Dad's study where I was sleeping on the floor, waking me up, and she wrote notes and walked or got a taxi to the hospital which was a mile or two away, the West Midlands aren't safe, not even that area, and she was not completely with it, and she was wandering off like this and causing the family stress, both nights I could not rouse myself from a stupor that made me feel as if I had been drugged, to go with her or stop her. But in my visits after that I felt unable to stay there and ended up on the floor of my sister's freezing flat.
Anyway, I came back to Jersey, it was not easy to concentrate on work, a combination of Dad and family and the church were too much for me. It also took some of my already stretched money for the flights.

Next weekend I went back, this time dad was more silent, didn't move so much, they were still trying to get his blood pressure down so they could brain scan him.

George, a friend of the family, was around a lot, he was very very upset about my dad as they got on so well even though George was not a believer, it is really odd for dad to have a friend who is not a believer. In a meeting of the family at my brother's house, my sister said George was lonely and trying to get close to her, she is married, I hadn't thought of him that way, but I realised she was right, George used to be my other sister's boyfriend, even though he is in his 50s? And she is only a year older than me, then other members of the family said about him trying it on with my younger sister when she was underage, I was horrified, I had no idea, I thought he was trustworthy, but he apparently did make a beeline for teenage girls, which was upsetting to learn at this very difficult time, my sister and her friend and George were falling out when I was there, I gather that was because of this. So this was an extra trauma for me, I also realised for myself that George was lonely when he took me to see Dad at the hospital and he wanted to spend time with me, at least I had managed to get him to see my dad, who was his friend and who he was too upset to see, but he was sticking to me like glue, and detaining me from getting back to the family when I was tired and being sick, I phoned my sister and she came and collected me, I had been sick a few times in the hospital grounds a few times, while George was simply refusing to do anything useful, I left him to look after Dad, and he actually did stay with Dad from that point until Dad's death. The family apart from my mum didn't like George being around, and apparently he was looking at porn on Dad's computer, all of this horrified me because in the years I had been away I had known none of this.
I flew back to Jersey, the chaos of my family and that they kept going away and drinking, I was worried about my flights and getting home and in the chaos and fear of my mother I was also worried about where to sleep on these last two visits, but no one noticed, I was as ever a tiny lost voice in all the noise and chatter, it always has given me a sore throat trying to keep in the conversation, and these visits were certainly no exception.

Just before I flew for the funeral I had to go for a checkup at the family planning clinic because I took the pill in order to control my terrible period problems, I always felt embarrassed going there because one of the haters from St. Andrews worked there, and I had no guarantee that she was any more careful about confidentiality than Dr. Balmer and other members of the church and she looked at me as if to say what she thought of me for being on the pill.

But anyway, the doctor was always lovely to me, the doctor checked my blood pressure as she always did, and said that my blood pressure was quite worrying, I think it was 187/110 or something, she said I should see my own doctor and I explained to her that I was under stress, she said that if I continued on that pill I could have a stroke, which was ironic, she put me on another pill which was better for me as it stopped my period altogether.
A few days later my brother phoned me, the doctors had done the brain scan, my dad was brain dead and they were switching his life support off. I went home from where I was sitting in my car, I wrote a tribute to my dad and posted it on facebook with pictures I had taken a few weeks before he had had the stroke. He was smiling in the pictures, wearing a white top and with the light behind him he looked like he was already on his way to heaven.
Then I returned for the funeral, it was near to Guy Fawkes Night, and I sadly thought 'Dad is missing the fireworks', he liked fireworks. And then he was gone and the plane flew over my childhood with my dad and away towards Jersey.

My family liked the tribute, and to my surprise I was asked to read it out at the funeral, which I did. Sadly the funeral wasn't all happy, 13 out of us15 siblings attended the funeral, one said a polite no, one said a very horrible no and called my dad some terrible things, one of the 13 who did turn up said she was only there to support the rest of us, but she caused a lot of problems at the funeral and while she was with us, there were tensions, there were fallouts, and that included one of my brothers who can be quite aggressive and unfair taking offence at me saying I found the worry about getting to and from the airport and where to stay overwhelming, he decided this was enough of a personal insult, for some reason to disown me and cause great trouble later on by jeering at me through other siblings profiles on facebook, my response in distress and collapse was to ask who he thought he was to jeer and be unkind when I had put up with him and his twin's violence, crime and lewdness for my teenage years, he called the police about me for losing my temper but nothing happened, but that was yet another trauma.
I was in a bad way. My dad was the foundation of my faith, his were the beliefs that I carried into adulthood, his were the fears and morals and beliefs that I carried, I do not know how to explain this to you but to me, to us, he was a great ruler, a patriarch, a wise king, he was our leader, even though Iw as one of us who had drifted away and tried life outside of this close family unit.




Him suddenly ending in this ignoble and horrible way didn't seem in keeping with the beliefs and didn't seem right. I remember as a 12 year old Dad telling me he was going to die violently, but he died quietly in a hospital bed, coughing up blood while we stood and sat around him, but he never woke. Never explained to us whether in those two weeks when his brain had died and his body lived on whether he was still on earth or had gone.

When they switched his life support off I sat with him, some of the others stayed, but then they drifted off to get drunk, I wasn't going to get drunk, I stayed alone with him, and George joined me, but it took three days for Dad to die, and I went back to Jersey to try and work.

Counts the days into years... 64 brings many fears...

Dad died 3 days before his 64

th

birthday, and on the day that would have been his Birthday I dreamed that I was at the hospital, I dreamed that dad was lying there in a coma and suddenly he woke up, I was so excited and delighted and amazed that I wanted to run and tell the others, Dad woke up in a hospital gown but then he was in his black suit and hurrying out the door as if to work, he was smiling and he said 'bye love' as he went out the door.

That was my dream and I still think he was hurrying off to heaven.

I wasn't close to my dad, but in the last years of his life we got on ok and he made an effort to stay in contact with me, and I know I loved him. He had the major stroke just before he was due to go to Israel, where he loved to be, my mum ran away from the family in a confused mental state and took his ashes to Israel after they had been left sitting on the mantelpiece for some months, and she was scammed out of her money while she was there because she was too vulnerable.
My family have continued to have big fallouts about my mum's mental state as some tried to get her hospitalised and some disagreed, she and the two youngest and most autistic children moved up north to be close to one of my brothers, and more recently the same brother who caused me so much trouble set the police after my mum and she went on the run, but he used his brother's name when he went to the police and so the complaint was invalidated when the brother who's name he used said he had not made the complaint. He is the one who had three children by one of the shared girlfriends while being with an American teenager at the same time.
Anyway, back to Jersey. Back to depression and grief. The trauma of the death and family problems and police and grief and poverty and still seeing my abusers and being shunned in the street were overwhelming, the people at work were a comfort, as were the people at St. C's, but I was so very very raw, it was difficult to know what to do or where to turn, the funeral and family really had drained me so badly that I was totally lost.
After the funeral I don't think I could have got through the days without my colleagues, they kept me alive by their kindness, they kept me upright, I could hardly do anything, could hardly concentrate, everything seemed so very useless.

I had a phonecall one morning from the police, I dreaded the phone, I dreaded the police, and they phoned me, a WPC went into a garbled monologue on the phone about a meeting, I could not get her to explain herself at all, and so I rang off, she kept ringing back and I continued to be unable to understand her at all, I said if she had any reason to arrest or detain me she needed to explain, she said she wasn't doing either but that I WAS TO COME TO A MEETING. She had arranged a meeting in my work hours and had told me someone who's name I didn't know was to be there, she said that I knew them, but I did not, she kept on and on phoning and as a result my work was more disrupted than usual. In the end I went to the station and they said they knew nothing and could I pop back on my way to work the next morning, I told them I lived and worked in the west of the island and could not, and they had no solutions, but the policewoman stopped phoning. No matter what she wanted, she did not explain properly, and I was not able to cope with the stress of these calls from the police without knowing what they were about. I heard no more about this meeting. I did put in a complaint, which may be why she stopped phoning.
Christmas was approaching and I was dreading it, I had nowhere to go and nothing to look forward to.

Tracy at St. C's seemed vaguely interested in being supportive, I made no attempt to encourage her, it was too late by then for me to believe in a mentoring relationship, especially with a member of clergy, she was vague though, she asked about my dad's funeral and I was telling her when someone walked up and spoke to her and she turned away from me and started talking to them and forgot that I was in the middle of answering a question she asked, and then she just forgot the conversation. She did have a habit of this.
Then Tracy had a bad patch where she was cross, she was cross with me because she thought I was cross with David when I was embarrassed because someone messed up me taking part in the nativity drama and I was embarrassed not cross with David but Tracy really was sharp with me and I cried and told David I was not in any way cross with him, I later found out that one of her cousins had commited suicide then, and that was why she was not great.
I was very very low, I looked on the internet for effective ways of committing suicide, and while I was doing that I found a website for a place called Maytree, a charity where suicidal people are helped, I contacted Maytree and they arranged for me to come and spend Christmas with them, they only offer a four night stay, but for me it was a lifeline, I had no one and nowhere to go otherwise and I would have ended up dead otherwise, maytree was set up by one of the directors of central London Samaritans, who knew that people need more than a brief chat sometimes.

It was snowing, it snowed and snowed in Jersey and in England and I was afraid that I would not even get to London, it was a long harsh journey, the plane was very late leaving, and when it landed in London it skidded down the runway in the icy snow, that was scary, then the coach from the airport to Central London was late and took hours to get to London in bad conditions, I kept trying to phone Maytree but I didn't have my English sim and the Jersey one never worked in England. Maytree couldn't phone me either, and I was to be the only person there over Christmas, so if I wasn't there then no one would be onsite. Eventually we arrived in London and I had to find my way on the tube to Finsbury park where Maytree was, that was an ordeal and it was late when I finally arrived at Maytree to find no one there, they had given up on me, I phoned them from a phonebox, they said they were on their way, It was freezing cold rain by now and the ground was awash with slushy icy snow and dog poo, in that area dog poo is left on the ground. It took them a while to calm me down as I was in a bit of a state.

Maytree was a house that had been converted in to a sanctuary for the suicidal, it had nice bedrooms, ensuite, a nice living room with reading materials and sitting places, the staff are a multi-skilled team of volunteers and professionals and they help people by hearing their story and writing them a letter showing they understand, and lots of tea and chat and laughter, they help people to reconnect with people and see the good in their lives, they really helped me to see the good in my life as they heard about my work and saw pictures of me and my colleagues playing in the snow at work, they encouraged me to think about doing drama as an outlet for my tensions, they were so kind, they were on call 24 hours which helped when I had a horrible nightmare, and they cooked me lovely Christmas day and boxing day meals, I also had almost a whole Christmas cake to myself as no one else ate much, and there were endless goodies and tea, I really liked some of the volunteers, but there was one who I didn't understand, and that caused me to be very tense in the last day, but anyway, I left as I had to, and returned to Jersey with the new hope that they had given me and determined to keep going though my life was broken and empty and Jane Fisher's harshness and everything to do with the church and abusers went on hurting me. I left maytree having had a helpful stay but some difficulties with communication, and left there knowing I was still in a bad way and that my life in Jersey was hopeless. The first thing on the way back from Maytree was that I bumped into all the football crowds on the tube, which was the worst possible experience for me in that state.
To my surprise I had a text from Tracy not long after I got back, she was asking if I was ok, I replied with a surprised yes, and asked if she needed logs, she said yes please.

All of a sudden after being vague she wanted to talk, she got me to go indoors for a cuppa when I got to her with logs, she chattered away and asked questions, she told me she knew who my abusers were, and I was wary, but she actually said the most comforting things I had heard from the church about the matter.




Jane Fisher was never comforting, always cold. I was surpised and comforted by Tracy's attitude. Tracy kept in touch by text and started getting me to meet with her, but this was difficult because she often wanted to meet on Saturday mornings which was when I was most likely to be going sailing, I was puzzled by Tracy, she was suddenly saying so many insightful things and being supportive instead of vague.
But I didn't want to miss sailing, I didn't want a 'regular slot' with her or anything organized, I didn't want another female priest friend. I wanted to be left alone, but at the same time I did like her, the other thing that was difficult was that she wanted me to go for walks with her, and this was difficult, being out in the open walking with someone is for some reason petrifying for me, but we had good chats, and when Philip LeClaire and I fell out, Tracy involved herself without my consent and settled things down, I was very grateful to her, but vaguely worried about her involvement, Tracy is fragile, I knew that from the beginning, and her involvement worried me, I did not want her to become overinvolved like Jill and make herself ill.
Tracy did worry me because she was too fragile to be deeply involved in all this and was about newly married and being ordained. She worried me sick one day when she told me that she was going to sit and cry after she saw me because of the state I was in, I went into emergency mode because she reminded me so much of Jill Lihou, I really went on at her not to cry and she said she wouldn't and that she would walk the dogs with her husband and that was what having someone else there was for, to help you cope, and I was relieved about that.

Tracy made my Birthday special by getting me a bacon roll with candles on, but sadly by this time Jane Fisher was intervening and the sweet fragile friendship with Tracy was doomed.
Tracy kept asking me questions, and I answered her, I told her that if Jane Fisher or Bob Key (The Dean) found out she was helping me, then she would be unable to help, but she kept on about Jane Fisher and I was suspicious, she said that she wanted to tell Jane Fisher that she was helping me and that Jane Fisher wouldn't stop her because Jane Fisher was in England not Jersey.
I knew very well that Jane Fisher was capable of harming me from England, but it seemed futile telling Tracy that. I had just written the second of two letters to the Bishop about the way I had been treated by the Dean, the church and Jane Fisher, and the last thing I needed was Jane Fisher re-involving herself, but I had a very strong feelin that Jane Fisher already knew that Tracy was involved.
Jane Fisher is like an all-powerful, invincible warlord to me, I cannot escape her and her interventions which leave me hurt and damaged, and she punishes me mercilessly for reacting in pain, distress, anger, terror to her involvement. During the time when I was in contact with both the Bishop's secretary and Jane Fisher I showed Joyce a text where Jane Fisher was smashing me down and saying that what I said was irrelevant because I would not meet with her, when I showed it to Joyce I also told Joyce and Jane that what I said was not irrelevant and was not just about the abusers, and I showed Joyce an email where Jane Fisher had been smashing me down as well. Joyce said she agreed it was not right, but Jane said 'oh I will explain to Bishop Michael what it was about', and the problem is that she can explain away anything, and I have suffered because of that, she can explain away anything, even though she contradicts herself all the time. Maybe I do sometimes, but she also contradicted herself speaking to me and Tracy by email, because she had in the past tried to force onto me that

what had happened with the abuse, the Keys and Phil Warren was in the past because she did not want to deal with it, and she wanted me to just suddenly forget it, when I was communicating with her and Tracy she again tried to do this and then suddenly, probably for Tracy's sake, withdrew this and said she agreed it was not in the past, and also tried to tell me she had not been trying to teach me lessons the way she did, but she had! And my biggest problem is that I am writing all of this for you and Jane Fisher is going to completely obliterate it. But I must carry this cross, it is too late not to.
So Tracy 'contacted Jane Fisher', and we all pretended she hadn't known before.

Jane Fisher started trying to text and email me, I had unblocked her email by now, but I ignored her texts and emails, I was not happy with her, Tracy gently persuaded me to read and respond to some of Jane's messages, but first she went on about how I had been emailing Jane Fisher in my continued distress over everything and that embarrassed me because I liked Tracy but not Jane, it ruined my Birthday, the trauma and distress of dealing with this woman again, you can read this and not understand but contact with Jane Fisher after she had hurt me so much when I was vulnerable caused me distress that seemed to come out of a deep bottomless well. She could not undo the terrible damage so there was no point in her being in touch and it destabilized a safe relationship with Tracy.
Tracy had been so helpful, she had said she knew that I had suffered things in the charismatic churches, she was so helpful in that she said it was real, while Jane Fisher had said it wasn't, but the involvement of Jane Fisher caused the relationship with Tracy to deteriorate and I said in an email to both that this would end in disaster due to Jane Fisher and the Dean 'knowing and being involved, I said tracy was too fragile to be involved in this next part of the war, and she protested, but later on Mark Bond agreed that she should not have been involved between me and Jane and the Dean, he agreed she was too inexperienced and vulnerable, he and Judith were neither.
But maybe they were the other end if the scale, too confident that they could juggle me and Jane Fisher and the Dean and everything and keep the peace.

In the end, Tracy who had been a safe mentor in a safe church said she could't help me because I was ill. I asked and got no answer, why I was ill now when in the beginning and for many months Tracy had helped me successfully and I obviously wasn't too ill and how could someone be too ill for a priest's help when that is what priests' vocation is,then but the diocese were now trying to make my extreme distress at Jane Fisher's intervention and involvement of Bob Key and my

continued deterioration because of this into me being mentally ill and therefore unable to receive church help, which, considering Jesus and legion is yet another example among the churches wrong that they will have an excuse for as they do, they have told me in so many many ways that my life is worthless and worthless to God.
My ongoing depression was apparent to my landlady as was my fear of the workmen, and she started getting annoyed about it and asking why I hardly said a word, even though I had carefully and comprehensively explained it to her she also wasn't happy that I told her I was suffering bad insomnia and the shiftworker in the room behind mine kept coming in and crashing about late at night, the walls were paper thin and the house echoed and everything was noisy, one of the worst things was when someone used the basin or shower the pipes in the wall beside my room screamed like a human being in pain, it startled and frightened me every day and being woken up by it when the other lodger went on and off his shifts was horrible.

I had developed bad insomnia since dad had been taken ill and died and the shiftworker came in or went out at midnight or 4am and my sleep was ruined, he and the other man and I shared a grotty shower room with not enough hot water for a decent shower, the walls of the house were paper thin and everything echoed and I was getting more and more tense, it was time to move on.
My landlady completely lost her temper when I said I was moving, she and her husband had been in my room several times when I was out and moved and messed with things, including my possessions and had taken something of mine that they had assumed was theirs because they had one similar,I begged them not to intervene too much as it upset me on top of all the upsets, I am a very private person and do not like my things being moved or viewed, so you can imagine what it is like for me to have my possessions searched by police and to be sorted through and thrown away when I left Jersey, but the landlady puffed up and said it was her house and she could do as she pleased
I was not happy as all the paperwork about the abuse matter had been on show when they had gone in my room, and they had also messed up hundreds of pages of syllabuses and revision notes for the exams I was studying for, Maytree had told me to go for my dreams, and Highlands college was an exam centre that was easy to communicate with, so I was starting my GCSEs, I would have and could have got a good clutch of GCSEs with good grades had things not been so awful and had I stayed on in Jersey without the church causing so much trouble.
I moved into onsite accommodation at work temporarily, it was a good move, it was peaceful and lovely up there and I was happy, it also helped me to be onsite as I had hundreds of young plants growing in the greenhouse and I could look after them well, but I was struggling, and to make things worse I had to go into hospital for a minor and routine procedure that involved anaesthetic the day after my move from the house to onsite, I was not going to have to stay in hospital, it would be day surgery, but I was scared, I did not want to be so vulnerable, I went in hospital and had to wait for a long time, it was afternoon by the time they anesthatised me and by then I was extremely tense and not well as I was not allowed to eat or drink, I remember wondering what it would be like anesthatised and if I would see my dad, but all I remember after they put the needle in is waking up with uncontrollable spasms running through my right side, my arm kept jerking and my head kept splatting sideways, I was scared and asked the nurse what was wrong, she said she had thought it was because I was in pain when I was coming round, I told her I was not in any pain but that the spasms were beyond my control, the spasms faded out and I was put in a ward, I was given food and drink and I pretty much felt normal, I read magazines and then one of my gardening customers, a dear old lady, came to collect me, I really feel bad because I let her down in the end when the diocese launched the ferocious attack and I fled to England.
but anyway, she dropped me back at my accommodation,

I felt ok then but over the next day or so I became very ill, I didn't know why, and I tried to ease back into work, but my boss was both furious and concerned, I was not well and he had been concerned about how the way my standards of work had been slipping, I had been struggling really badly since Jane Fisher had re-entered my life and dragged all the distress and wrong into my relationship with Tracy.

My boss got me to go back to bed and got me to have a talk with the manager, I explained briefly to her what had happened with the church and she said don't worry and she knew my supervisor (boss) was a bit ferocious because he was a bit of a perfectionist. She told me to wait a few days and come back to work when I was fit.
But I became more ill, and phoned the hospital, they had put me on a cocktail of drugs and the drugs were too strong for me and were clashing so most were immediately withdrawn, I had also picked up a throat and chest infection from the line they had had in me, so all in all I was not well, I reduced the drugs and the doctor wrote me a sicknote in case I needed to stay off work, but I determinedly didn't, I felt so very guilty that my employers who were so good to me were suffering because of my misfortunes.
So all this and suffering Jane Fisher's damaging intervention which took Tracy from me. I decided to contact the Bishop even though he had already done nothing to help me. I didn't know how to contact the Bishop, I rang what I thought was the office number one evening to leave a message as I didn't feel able to speak to the people who had left me suffering and done nothing to help me, I was surprised when someone answered the phone so I put it down. I was not able to speak to anyone, I still struggled to use a phone.
I tried again and more to contact the Bishop's office, with little hope, I had had years of struggle in Jersey with no help being provided and no sign of the Bishop fulfilling his duty of care, all I had ahd was Jane Fisher winding me up while I continued to be shunned and unwelcome in the churches, and now I was losing St. Clements and Tracy because of the Trauma of Jane Fisher being involved, I managed finally to speak to the Bishop's secretary and her first words to me were 'calm down ***** you are making yourself ill', I told her the church was making me ill, because when I phoned I was so distressed about Jane Fisher, she went on to tell me that she thought that the way things had been handled were dreadful, and she asked me if I would come over and see the Bishop, she asked if I could come over on an airoplane and they would pay and I solemly and autistically told her that I knew where the airoplanes lived, she liked that, she told me that Jane Fisher and Bob Key would know nothing about me going to see the Bishop, which I later found out was a lie and that Jane Fisher had been trying to arrange for me to meet with the Bishop and had been hoping to use Tracy to do this, and the meeting with the Bishop was not to resolve the situation, it was to deny it and fob me off, because why would Jane Fisher want the complaint against herself to be believed? She wasn't going to let that happen.
I liked Joyce, the Bishop's secretary and she kept contact with me and encouraged me to talk to her. I also talked to Martyn Sander's the Bishop's lay assistant, he was also polite and helpful in manner but gave me a lot more of a clue that my complaint was not actually being dealt with as Joyce tried to encourage me to believe it was, Martyn told me straight that there was not much evidence to back what I was saying – which is true because the communication about me in the churches and the Dean's behaviour were kept quiet and mainly hidden from anyone not on the church's side against me, but what Martyn said that really shocked me was lack of evidence about what the Dean and his wife said, which meant that he and his wife denied it or tried to change it to something else.

I apologised to Joyce and Martyn that they had had copies of my earlier wild emails when Jane Fisher was winding me up and I was in collapse from Bob Key and the rest of the problems, yes I don't deny that I emailed a lot and was very angry, but what was happening, what happened was wrong and I was very very damaged and traumatised.
Joyce encouraged me to talk, told me about her pets and her church, she talked to me about a play or something where the toys came alive, and I told her I hid my toy crocodile in the cupboard when she told me that, just in case, but I did not think he would come alive. And she kept telling me that the Bishop was taking my complaint seriously, which he obviously was not.

I found out that the meeting with the Bishop was set up by Jane Fisher when I spoke to Tracy and she seemed to think I knew that Jane Fisher was involved and said something about Jane being disappointed, I had already asked Tracy to stop discussing me with Jane Fisher but she wouldn't, later after that conversation she phoned me by mistake, meaning to phone Jane, and I was angry, I was very angry with Jane for still being able to interfere, angry with Tracy for enabling her, angry that Joyce and Martyn had made out that the meeting was nothing to do with Jane and that she wouldn't know, and angry with Joyce for not being honest about it.

I told them all that there would be no meeting, anything Jane Fisher was involved in or allowed to intervene in after the way she had treated me was detrimental.

Tracy had met with Jane Fisher about me when on a retreat at Old Alresford place where Jane Fisher worked, and had since that time been no help to me at all, she proceeded to tell me as if it was fact, that Jane Fisher had only ever helped me and had gone out of her way

to do so, I disagreed and my anger and distress again went out of control, the only way to describe these Jane Fisher led statements is 'a rape of my integrity', Jane Fisher had not been helping me in any way by trying to tell me what happened with Phil Warren wasn't what it was, and that unprovoked shunning and the secret diocesan exclusion policy that left me rejected in the church were actually just my behaviour causing people to react, when I explained to Jane Fisher that what she said could not possibly be the case as my behaviour only kicked in in reaction to what was happening, she replied with 'you are responsible for your reactions', but why then was she and the church not responsible for their actions? Against an autistic and very much church-damaged person? She has never been called to account for anything, she is a legal expert who's job it is to cover up for the church and ensure that they take no responsibility for any abuse and that nothing gets 'leaked' that would make the diocese of Winchester look bad, but Jane Fisher's coldness and cover ups and contradictions which harmed me had been explained away to Tracy and somehow magically Jane Fisher had only ever helped me.
Not once in the months into years that I had suffered because of the abuse and church had Jane Fisher provided any support, she had hurt me so badly and added to the horrible situation so much that I was further damaged, she and the Bishop had not provided any support or dealt with any of the nasty situation that continued in the churches, and now Jane Fisher had invalidated my friendship with Tracy, and the Bishop tried to add to this by also saying Jane Fisher had only ever helped me, even though I sent his secretary one of the nasty unhelpful emails from Jane Fisher, and she continued to harm me with her harshness including telling me that what I said was irrelevant because I wouldn't meet with her about my abusers, I wouldn't meet with her because she had and was harming me, She tried to use Philip and then Tracy to get me into a meeting, I said no because she traumatised me, and also I simply couldn't cope with anything about the abusers, any news at all, I told her so but she doesn't listen to me, never did, never will, my life is worthless to her, I am worthless and in her actions and attitudes to me she has made that clear.
One of Jane Fisher's many many upsets of me was when she re-involved herself with me through Tracy and sent me a fluffed up and rather silly apology where she said she was sorry she had upset me and that it was because she didn't understand my autism, I replied furiously and truthfully that for someone who was a 'safeguarding and inclusion officer', fully trained and who had worked in the two autistic schools in Southampton and had helped to raise her friend's autistic son, that was a poor excuse, especially as she shouldn't have been speaking to any vulnerable person as she had to me, she shouldn't have handled the matter the way she had no matter who was involved, and she had no right to blame my autism for what had happened or try to cover what the church had done to me by making it look like autistic misinterpretation, and if she was going to do so, then why did she try to make me responsible for my reactions and coldly,when no-one else was made responsible, especially her and Bob Key, neither of whom are autistic?!
Jane Fisher shouldn't have re-involved herself and influenced Tracy, it broke the trust and left Tracy treating me in the same way as Jane Fisher had, and I had asked the Bishop to stop Jane Fisher intervening because of what it was doing to me and Tracy, and I had asked Tracy to stop interacting with Jane Fisher, because no matter what Jane Fisher's intentions, her intervention and the trauma it brought, damaged the relationship, and the fact that she told me that 'The Dean was pleased to hear that Tracy was helping me', this statement told me that the Dean's behaviour and ongoing support of the abusers and my complaint about it were not being taken seriously, and for me the fact he was told and allowed to comment simply made my relationship with Tracy unsafe, yes the diocese will show all sorts of emails but they created this situation where I was exposed to this unpunished unrepentant and damaging Dean again at the same time as having to deal with Jane Fisher again.
My feelings and my complaint were irrelevant and Jane Fisher continued to make comments that highlighted this and made me angry, she again tried to tell me that what I was saying about Key was in the past, but unlike her previous cold attacks I was passing my replies to her emails cc Tracy, and Jane Fisher backtracked the 'in the past' excuse in an email cc Tracy, and told me that she agreed it wasn't in the past, because I angrily told her that while I was still being affected by something she had no right to make it in the past! Her comments and backtracks just added to my distress, and she tried in the same emails to placate me by saying that Mike Taylor had made many changes to the appalling shambles of his church since I was there, she didn't say it in those words but she said he had made changes. She also didn't dispute that I was seeing the abusers still in charge and in keyholder positions at that same church. But dealing with her was a nightmare that made me ill.
Back away from the church and to my circumstances, I had only asked for accommodation with my work temporarily as a I had a months wait for new permenant home coming up, it was a houseshare near work, more expensive, but it was somewhere that would meet my needs for privacy, space, and quiet, I was to a have a plush soft carpeted bedroom, a bathroom of my own, plenty of room for storage and plenty of kitchen space, use of the washing machine as I had been struggling my clothes to the laundry in town for a long time, use of the nice green garden, and most of all, peace and quiet.
My landlady/housemate was very different to me, confident and competent and happy and secure and slightly loud, a smoker, a party animal who, though in her 40s, could stay out all night partying or even had all night parties at home, though this didn't trouble me so much as the sound amazingly barely reached my room and I slept through it, I just had to be careful of the cigarette smoke. My landlady was dark brown from tanning, she could confidently lie on the sun terrace at the front in her bikini, not a care in the world, and I would wonder with shame why I couldn't be like her, I was ashamed to even be in my swimsuit down at the bay, I hated being near men in my swimsuit even though they wouldn't look at me as I was unattractive and pasty white, my problem was that I was allergic to the sun and couldn't tan well, instead I would come out in rashes, anyway
surprisingly enough it was a victim support volunteer who told me she was allergic to the sun too and her cure was to do sunbeds at a tanning salon for a while before the summer set in, I puzzledly followed this advice and tried this scary new game, I got used to it but didn't get very far with tanning, in the end with little money and overwhelmed by the church, I just wasn't able to 'tan'.
Anyway, I moved into this new home, it was to be my last home in Jersey and I was there for something like 5 months? Or less, So time was running out and I didn't know it, I only knew that there was no relenting in the distress and the sense of injustice that I had about everything from the Dean's attitude to the way the church had treated me and the way my abusers had got me into police trouble and how the BBC had behaved and how I was left ill and destroyed and battered by Jane Fisher until life was no longer worth living while the church continued to harm me by their attitude.
In this new home the my interactions with Wolvsley, the home and office of the diocese of Winchester continued, I started talking to Lou Scott-Joynt, she said she had been praying that I would speak as I was so nervous that when she answered to phone that I always put the phone down, she said she had started answering the phone by saying 'hello *****' to encourage me, she not only spoke to me on that first occasion but then took to phoning me a few evenings while I was revising for further GCSEs or practicing my French, she encouraged me to phone and talk, but she said 'try not to panic and put the phone down because sometimes I have to come right across the house to answer it', she said 'phone anytime but we are in the chapel between 7.45 and 8.15 am so if you phone then we will hear the phone but cannot answer it'.
I had asked her to pray for Anne as Anne deteriorated, she said she knew Anne, Anne was in the Wayneflete singers with her, Lou phoned one evening to say she would be seeing Anne that evening for practice and would I like any message passed on? I was in the middle of revision and had spoken to Anne that evening I think, or very recently, so I told Lou this. She did speak to Anne about me though, just to say she knew me, which was ok, but later being warned by the police for phoning Wolvsley outside of office hours because the Bishop used Jane Fisher to make such a complaint was wrong because not only had the Bishop's wife encouraged me to phone and said I could, she had phoned me, and also the Bishop had phoned me 'outside of office hours', and so the whole matter continued as it had started, wrongly and unfairly.
Mrs Scott-Joynt had said I could phone in the evenings and mornings and had said she would tell me if she was too busy to talk. So later during the interview after the diocese set the police on me when I was told that I was reported for harassment because the Bishop had said I was phoning outside office hours I protested that I was going along with what I had been told by the Bishop and Mrs Scott-Joynt,

and I was, the police also said about me phoning and not speaking when I phoned, and the Bishop and his wife knew this was because I was scared, especially after one occasion when

I phoned to speak to Lou and the Bishop told me to speak to him and he tried to tell me that the Keys were not friends with my abusers – I remember just after my first fall out with the abusers over the abuse, when Daphne Key had sat with them at New Wine and asked about me sitting with them because I wasn't, the Keys and the abusers were friends!, the police didn't say anything about the amount of times I phoned but I had phoned a lot later on because I was in massive distress because of the deteriorating situation and what the Keys and JM said.
The whole thing continued to cause me unrelenting distress, especially when Phil Warren did a sermon about kicking someone out if they had the wrong attitude to his God, bringing me back to his treatment of me previously, and in the state I was in I told him off and told the Bishop, who was already making it clear that he was not sympathetic or believing of me at all, despite his wife being all nice, I later discovered that she was not actually being nice but was a 'relate counsellor' and was apparently using her counselling skills on me rather than taking in what I was saying or helping me, it also unnerved me that the Bishop listened in to some of my conversations with her.




He usually did so silently but I could hear him on the end of the phone, but one time he joined in the conversation, Joyce was very apologetic about all this.

Funnily enough regarding the sermon by Phil Warren, who despite beig against me, usually did excellent sermons, Someone at St. Pauls also did a series of sermons about 'weeding out troublemakers so the church could be a fellowship', and giving people warnings and then asking them to leave, it reminded me of how they had removed my abuser, and their sermon was not necessarily aimed at me at all, but the obvious attitude in these evangelical churches of selection and rejection was upsetting.
So things continued to deteriorate despite and because of Lou Scott-Joynt's interventions.
She told me off for being angry and swearing at Bob Key, ok I shouldn't but the anger was all by email and he could have blocked the email, Jane Fisher had also re-involved Key despite my protests and who Jane Fisher had told me was 'pleased that Tracy was helping me', yes the diocese say there is no proof and that I am paranoid, but I know how Bob Key felt about me and about my abusers, and I know that didn't change, and later on Mark Bond agreed that he believed what I said, he wasn't happy with the Dean and the 'Cult church' setup that the Dean led and encouraged.
Anyway, the Dean being informed of Tracy helping me was pretty much the death blow to Tracy helping me, and also I was horrified and betrayed that despite my complaint about the Dean I was being made vulnerable to him in this way, Jane Fisher can say what she likes and so can the Bishop, the Dean of Jersey and his wife were friends and supporters of the abusers, and it horrifys me that they could be as smartly twofaced as they had been and were being, but it got worse, much worse, as I will explain.
I was speaking to Lou Scott-Joynt and she spoke of 'the couple in ***********', who I had never mentioned to her – George and Jill, and I wondered which person in the church was bringing this couple and that forgiven and forgotten relationship in to the equation in their defence, I was pretty sure that the abusers had, just as they had brought JM into things, knowing that she and I didn't see eye to eye and my abuser knew about FM because I had told him, but she wouldn't elaborate, just made it clear she knew about them, and also that she knew or had seen the tribute I did for my dad, which I had shared with Tracy in confidence and certainly didn't allow her to share, I trusted her with confidences, and she breached these to the diocese, she also for some reason shared the details of an award I won, a bursary to help with developing my sailing skills, because Martyn Sanders said when I phoned that he had heard all about it.
I know it wasn't Jane Fisher who had all the details because though there was a discussion, I never gave her details, but the discussion with Jane Fisher highlighted the position she is really in with regards to cover ups for the diocese, she and I were conversing by text in between fall outs, she was going on about dying her hair or something, and I said I had to do my hair because I was being photographed for the press (because of this award), I got a flurry of texts from her asking why, she was really insistent and really agitated, I reluctantly told her about the award and how I had to go in the paper to advertise the award and explain it, she calmed down, but I saw in her actions where her priorities lay.
And funnily enough as a result of this award, BBC Jersey, who had damaged me so much, phoned and left a message asking for an interview from me for their breakfast show, my abusers listened to BBC Jersey breakfast show every morning and personally knew producers and had been involved in so many things linked to BBC Jersey that it would have been funny to have 'been on air' after all their showing off in the press, but as with everything I did in Jersey, I had to keep quiet and be careful, because the abusers had contacts everywhere, in the sailing industry, the press, the church, everywhere, especially in government as my abuser was one of the private school old boys, and in Jersey that gives you the key to everything, his brother was a government figure as well, as well as his old friend the Dean of couse! And beside that I was not giving an interview to BBC Jersey on any account, I did have a small article in the paper though.
Despite my abuser starting my sailing career, sailing became an obsession, Saturday was sailing day, and Sunday as well if possible, I did sailing courses subsidised by the States, I sailed with the Trust and with the clubs and with the school, I did sailing ranging from sinbglehanders to catamarans and yachts to tall ships, always trying to avoid my abuser and his sailing, I also did Karate for a while but my legs and the amount of other things I was trying to do ended that, I did football until the church trouble ended my ability to play, I was learning and was loving it, I did surfing sometimes, but my legs – left hip, right ankle were so awkward, I did running for training, I did volunteer work, the best being the stroke association work I helped with and the dog rescue dog walking, and helping out with events such as battle of flowers and Romania charity events, I went to college in my spare time and did French, I self-studied for GCSEs and took two, one around about the time I went to the hospital and moved house and I still got a grade B, and the other one I missed one of the exams due to the Dean calling me wicked, but I passed with a B as well despite the missing exam because my other exam went so well, but the pressure was horrendous and I thought because of Jane Fisher and Key that I was failing all exams, I was studying for two more and delighted to be gaining my long lost education by the time I was arrested, so I lost my exams and the courses that Mark and Judith were helping pay for me to do, and my French course that I was doing, it was my third French course and I was progressing well, and because I sailed to France a lot it all had purpose, in all of these things above my life had better quality than it ever had done, along with my lovely job and home.
With all that gone I have no hope of ever regaining a quality of life, it took too much and Jersey is suddenly gone, my little boat that cost almost nothing and I repaired and put together is gone, so is my kayak, and the people who have hurt me and made me feel small are still there enjoying them selves (this was written in 2011.
Back to the Dean, in one of these calls with Lou Scott-Joynt, she said as I mentioned the Dean '

oh, what has Bob done wrong?'

This told me that nothing had and nothing would be done about Bob Key and his attitude, and that if Lou Scott-Joynt could go on about what she had heard about 'The couple in **********' and suchlike, and make out that Key had done no wrong despite his attitude and behaviour, then what hope was there of this situation being righted and me being redeemed in the church instead of being shunned and spat on while my abusers were treated all the more kindly because people were being given the impression that I was a liar and a troublemaker, my abuser was going round saying that he was cleared, and it was damaging me, Jane Fisher herself admitted that she had heard that he was doing this, she said this six weeks before she was due to meet with the abusers and she said that she would 'tell him not to', as if telling him that after six more weeks of him doing it would make an atom of difference, later on when victim support were trying to arrange for me to take civil legal action against the abuser couple, I asked Jane Fisher if she would provide this evidence for a lawyer for me, and just as she had never helped me so far, she made excuses not to do so, she said it was all third party what she had heard, and so, this woman who was all too eager to have me attacked repeatedly by the police for my temper going out of control over these very issues, was not prepared to help me gain any justice or re-establishment of myself as an abuse victim and not a troublemaker in the eyes of the law.
Once Jane Fisher and the Bishop had the police on me, the police said that if victim support and I did proceed with legal action then what was on record about me could be used to upset my legal action.
I went round to the Dean's house after Lou Scott-Joynt had made it clear that they didn't consider Key to have done anything wrong, The Key's came out and I said 'how can you get away with this wickedness in supporting my abusers?' They both said that the only wickedness was me and that I was wicked, Daphne Key led what was said and was echoes by Bob Key, this is what Mark Bond later verbalised when he said that Jersey actually has a female Dean, Daphne Key, this is the case and Bob Key actually also said in one of his sermons one time a lot of things to the effect that his wife was the boss; anyway, she spoke, he echoed, she said I was the trouble and that I was a troublemaker and that there was no abuse and that I 'had done this to Jill and George and Juliet' and that I was not abused and that the abusers had only been kind to me and that I using people and was the trouble and that no-one else had done anything wrong.they told me that they would call the police if I didn't get off their property.
I said it was the Bishop's property and they said they had the freehold, which Lou Scott-Joynt later confirmed was true, but later this incident was used by Tracy to condemn me and was used in court where it was untruthfully alledged that I turned up at their house screaming and swearing, I neither raised my voice nor swore, and I can swear that fact by Almighty God, Father, Son and Holy Spirit, I spoke, they condemned, and then used that interaction as a tool to further condemning and damaging me.
This was horrifying, I was abused, I never used anyone deliberately, I accepted kindness and was dependent to a certain extent when other people involved themselves, I had not accused George of abuse because he didn't abuse me, I had only spoken up about FMwhen I had to, and JM had taken over my life and blamed me for the abuse, my relationship with George and Jill had hurt me and was forgiven and forgotten so why was I being condemned by these people when my side wasn't heard? And why had JM been allowed to be involved in the Jersey situation to my detriment? Why was I being judged and condemned by people with bias and prejudice? Why were they allowed to work with Juliet, who's husband had abused me and who blamed me for that? Why were they allowed to have one side of the story of Jill and George, just as Lou Scott-Joynt obviously did? Why did the Bishop go on allowing this matter to be one sided?
Well, Mark Bond told me later that the Bishop and Diocese had no power over Jersey clergy because Jersey was a different country from England, and once installed, the clergy could do as they pleased and were beyond discipline, MArtyn Sanders also said this, that Clergy disciplinary procedures were not valid in Jersey, after Joyce mistakenly told me I would have proceed a clergy disciplinary procedure against Bob Key, and I asked her why all this time had gone by and I had made

statements and I had not been told this. But anyway, I was the one who was punished and destroyed because the diocese couldn't or wouldn't do anything about the Jersey situation.
Anyway, after the interaction with the Keys, I phoned JM and asked her why Key was confidently using her name in this, she proceeded to tell me that I was malicious and that my complaints of abuse were about me not getting what I wanted and that I had a pattern of doing this, apparently in her opinion reporting my abuser and then having to report FM because of her involvement in the Jersey matter constitutes a pattern. She called me malicious and said I reported these men maliciously, which is terrible, I did not report them with any malice, in the abuser's case I was seriously concerned about his lack of remorse and responsibility and that he was extremely likely to proceed and do similar again as he had been able to make it look as if he was only helping me and I was playing up, and in JM's case I had tried hard to avoid a formal complaint about FM but had talked with various people including Lizzie over the years because of the harm done to me by FM abusing me and JM blaming me. What the Keys also seem to have forgotten is all the other friends of mine who I have not 'deliberately' used or accused of abuse.
If JM tries to make out that I report people when I don't get what I want – what she assumes I want I do not know, then why didn't I report the hypochondriacs or Margaret Fowkes when I wasn't comfortable with them? Why did JM change her tune from saying what the abuser did was wrong to saying I was the one in the wrong? JM proceeded to tell me that she had had to work really hard to clear FM'ss name
I cannot imagine why she wanted to clear his name when his own daughter had said he had abused her and when I told JM about FM messing with me she accepted he did but had said I was to blame too, and I also cannot imagine why the diocese allowed JM to continue to involve herself and work to make me out to be a troublemaker and my abusers innocent, None of this horrific emotional damage was taken into account when the Keys had their triumph of getting me convicted, and basically the church had allowed the abusers to openly triumph and there is no doubt whatsoever that the Keys would indeed have contacted the abusers and celebrated with them over my conviction, the church can deny this but a very real truth is that the Keys were on the side of the abusers, no matter what Jane Fisher and the diocese in England were told from far away Jersey.
Anyway, I phoned Lou Scott-Joynt again immediately after the Keys and JM had said what they said, and explained what had happened and re-iterated that the Keys were and are friends and supporters of the abusers.

Lou Scott-Joynt said she believed what I was saying, she tried to get the Bishop to speak to me, but in the background he said no, and she told me he had gone to bed. Lou Scott-Joynt then changed the subject to the abuse and asked in detail what the abuser had done, and what Fred had done, she also asked about my childhood abuse, she seemed sickeningly thirsty for details and referred to my childhood abuse as 'being fiddled with' which made me feel like vomiting. She also asked about rape but I was not willing to discuss that, Suddenly being counselled in detail about sexual abuse on top of what was said to me by the Keys was too much for me. I was absolutely destroyed, and now it was the early hours of the morning and Lou was only interested in the abuse, I gather she was trying to establish for herself if I was lying or not, it was pretty horrifying.
She said something about the language I was using in my emails to the Keys and Jane Fisher as my distress continued being the language of an abused person. I found out that she is a relate counsellor and fancies herself as knowing and understanding people's actions and behaviour, and I wonder if she knows how damaging her involvement in all this has been. I do not deny at any point that my emails because of this matter have been deeply shocking and sickening but I wanted to impact on Jane Fisher and Key that they had damaged me,
I had a breakdown as a result of that night, I phoned Sandy in the early hours and told her what was said to me by JM and the Keys, she said she would speak to the Bishop, and I also phoned Lizze, Lizzie could not speak to the Bishop because of counselling ethics, and it is a shame because she would have been able to explain me to him in a way that would have helped to prevent this tide of condemnation being upheld by him.
So the morning after that incident with the Keys, I was too ill to work, too ill to do anything, Lizzie continued to try and help me by phone, So did Sandy, I was utterly destroyed by what the Keys and JM had said.
I Phoned the Bishop, Marty Sanders answered and said he would get Lou Scott-Joynt to speak to me, she did, she asked if I would speak with the Bishop, who I had so far been too scared and angry with, the Bishop came on the phone, his tone was cold and hostile and he was not interested in what Key had said, he said he would meet with me to discuss my abusers and what the church had done about them, he was cold as hell and not interested in hearing or dealing with what I was distressed about, no doubt because he had only heard bad from and about me and did not understand me,he kept blanking what I said about the Keys and the church and saying he would meet with me about my abusers next month and that he was busy, I told him this was not about my abusers it was about the Keys and the church and the way things had been handled, he wanted to meet with me next month when he would be over for Tracy's ordination, I told him that this could not wait till next month, he was annoyed and said that he could see me briefly on Sunday, briefly indeed, he had an hour and a half if that to deal with this matter, if that, and that was simply not enough, but rather than continue this nightmare conversation I agreed to that and made arrangements to fly and stay with Roy and Sandy. But Roy and Sandy were going away and so I wouldn't be able to stay with them until Sunday, but I needed to be somewhere safe for a few days after the terrible incident with the Keys so I flew anyway.
I saw my supervisor and told hi

m I was not at all well, he accepted this, he was a man who was never ill and put 200% into his work, but he was very patient with me apart from the incident after my operation.
I told my landlady/housemate that I wasn't well and was going to stay with my friend for a few days, she accepted that too. And I flew to England to stay with Roy and Sandy for a few days, back in England the calm and trust of my friendship with Roy and Sandy helped me, but I remained very distressed. I was in contact with Joyce during this time, and she was very kind, I explained to her about FM

and about Jill and George, and she apologized for how abrupt the Bishop had been and said he didn't mean it and he would talk about the other things apart from my abusers, but I was not sure from his attitude that he was prepared to actually listen and take any notice, because if he had been prepared to deal with these things he would have showed some signs of this by now instead of being abrupt and also telling me that Jane Fisher had only helped me. Joyce apologized for the Bishop several times in the months of my communication with Wolvsley, she seemed to be trying to keep things peaceful.
I was not sure how to cope with anything, I was in breakdown, I contacted Jane Fisher and told her that I was sorry I had fallen out with her, because the one thing she had not done in all her cold harshness was tell me that I was wicked and malicious and hadn't been abused, she hadn't said that, and so in that state of mind I thought that compared to the Keys she was not so bad. She was quite happy to talk but communication with her traumatized me still. She had still damaged me and broken my friendship with Tracy and had indeed set this meeting with the Bishop up and it was not to be about the problems in Jersey and with the Keys, it was to be this meeting where the diocese have to talk to someone who has been a victim of abuse in their churches.
I could not arrange anywhere to stay so that I could be there to see the Bishop on Sunday, and it proved impossible to communicate with Wolvsley on Saturday to say I wouldn't be there on Sunday, by the time I had given up trying I had nowhere to go and no flight home, I told Jane Fisher this but she was on a course and seemed disinterested in me being on the streets for the night. Then she changed her mind and started making arrangements for me, she wanted me to see the Bishop, which made me think that seeing the Bishop was a waste of time as Jane Fisher had made it so clear that she believed that nothing untoward had happened in the Jersey churches and that the Keys were innocent of misconduct.
The most terrible thing was that Jane Fisher got me to go and meet her, seeing her had a profoundly distressing effect on me, she took me to the hotel by the airport and booked me into a room, she obviously found it difficult to give the hotel her details to pay them by card for the room, so I giggled and moved well away to let her give her personal details in peace, it was funny to see her flustered.
She went in the lift to the room with me, she didn't know how to use door swipecards so I showed her because I used to use them at college and in the halls of residence, she came to where my room was and I busily checked everything in the room and she didn't understand because she 'doesn't understand autism', so why I checked all the lights and the bathroom and the drawers and cupboards and Gideon Bible was a mystery to her, but I understood what I was doing. How can you live somewhere if you don't know things? She drew me a map to get to Wolvsley the next day and kept on and on at me to go to Wolvsley, I assured her that I was going. She said she had arranged a continental breakfast for me for the morning, but I didn't know what that meant and I had to ask her, she said she was arranging a flight for me and that she would give the details to Wolvsley so they could give me that when I got there, basically if I wanted my flight I had to go to the meeting, Mark Bond called Jane Fisher a Dozy cow and in some ways she is very unintelligent, but she is very capable of getting people and things to do as she wants and would be able to cover up pretty much any church evil very easily and efficiently and cause great headaches to anyone who will speak up about it.
I slept in the big posh hotel room, I was still in breakdown, I got up in the morning and ate breakfast and went to look at the aeroplanes as the hotel was across from the airport, then I went to Winchester, Jane said Lou Scott-Joynt would pick me up from the station, Jane said that she needed my personal details and address to book a flight, I told her I was not giving her my address, she said she needed an address to book a flight and that she would delete it immediately after booking, I told her my old address, the one with the eccentric old lady who had got so cross with me in the end, and she used that, I do not know if she kept it or tried to use it against me. She told me that Lou Scott-Joynt would collect me in her gold Skoda and was wearing a blue jacket and a beige skirt, I asked if Lou still had black hair and Jane said she didn't know, which seemed funny.
Lou picked me up from the station, I recognised her (from her chats and snubbing of me when I was at *******), she didn't recognise me, she seemed surprised by me, surprised when I told her that I had been to ****** and Janis had prayed with me about this meeting, she seemed surprised by everything. Her hair was grey, she muttered about the tourists in the gateway to Wolvsley and said that they forgot anyone lived there.
I was telling Lou about how if I had been in Jersey I would be taking part in a charity dog walk that day, she said 'you do a lot of good works don't you?' or something, we went into the house and the Bishop was standing there looking as unfriendly as he had always sounded, I hesitated as he stood in the doorway, men in doorways is one of my most horrifying and unrelenting fears, a doorway blocked, a doorway blocked by a man, horrifying.
The Bishop spoke to Lou, not me, he said 'would you lead ****** into the room?' he was standing in the doorway of the room, and the way he said it made me sound like an animal.

But I went in as Lou hesitated, there was a woman in the room, teh Bishop said she was a friend of Anne and also a friend of him and Lou, she was sitting quietly in the corner, and even if she was a friend of Anne's, she was the Bishop's witness, not mine.
Lou came into the room and aske

d if I would like a cup of tea of anything, I said no, she asked if the Bishop or the lady wanted a drink, they said no, but she said she would bring a jug of water, she did and I was surprised that the Bishop didn't thank her, he picked up a houseplant and told her to take it away because it wasn't flowering, he didn't say please or thank you, I was astonished, there was nothing wrong with the plant. I think it was the lady who poured out the water into glasses.

The Bishop said he had asked the lady to be there rather than Lou because he felt that I 'needed clear access to be able to talk to Lou' or something like that, I didn'tunderstand, but it appeared to be about her talking to me on the phone and for me to still be able to do that separately from me talking to the Bishop. Why exactly, if I was allowed to phone Lou, did the Bishop make a police complaint against me for it?
The Bishop started asking questions but I couldn't say anything, he had put some toys on the sofa that he said were his grandchildrens', because Jane Fisher had asked him to get toys for me as I communicate with the help of toys at stressful times, I picked up a toy lion and investigated it and chattered to it in autistic language.
The Bishop had provided a pad of paper and pens, also because Jane Fisher told him I needed these things. I started drawing, I drew hedgehogs, as I frequently do, and the Bishop said that the hedgehogs looked soft and friendly, he had also said that about the toy lion that I picked up, but the Bishop seemed to be trying to be soft and friendly even though the atmosphere around him felt cold and unhelpful, he put a smile on his face and his eye kept twitching, I wondered if that was what Martyn Sanders had been talking about when he said the Bishop was in hospital for something earlier on. I don't think the Bishop drives, his wife seems to be his chauffeur and I wondered if that was because of his eye as well.
The Bishop kept taking the bit of paper and looking at my drawings and asking questions, I wrote answers and he read them out to the lady who was his witness, he said something that made me start laughing and he asked why it had made me laugh, I have forgotten what it was, I know he asked how I could write as I did and if I managed it with a spellchecker and I said or wrote that I had never used a spellchecker, but I don't think it was that that made me laugh.
It is difficult for me to remember the full main body of the conversation and what order it went in, I can tell you that I was overwhelmed and submissive to the Bishop who had made it so clear that he didn't believe me about the situation in Jersey, though he was smiling in a way during this meeting, he had already made up his mind on things.
I was very submissive and apologetic, I apologized for my anger by email and phone, I apologized for my language and he said that God forgave people who repented. He started on about something to do with an email to st. Clements, I gather he either meant to Tracy or he said st clements by accident meaning one of the other churches, I started apologizing again and he trailed off.
The one thing he did say was about Phil Warren's attack on me for St. Andrews, he told me that that must have been frightening and that it shouldn't have happened and that Phil Warren had probably not realised he was frightening me by standing in the doorway as he did, and had probably not meant to, I think Phil Warren did stand in the doorway to keep me there though, and he did attack me on behalf of St. Andrews and threaten to ban me from his churches because of it. And here was the Bishop after all these years agreeing it was wrong after all the harm done by Jane Fisher's denials and attacks on my character over this, the damage that cause communication between me and Jane Fisher to break down all that time ago, and thus contribute to the terrible situation. The Bishop asked if an apology from Phil Warren would be acceptable, and I said yes.




One thing I know about Phil Warren, despite his part in the cult churches, is that he has ethics, he has morals and integrity, and despite his detrimental involvement where his parents in law were used against me, I think he did admit to at least some of what happened in that confrontation, whereas none of the other people in the church who harmed and shunned me for the abusers did, Phil was also the only one to openly attack me to my face as well though, apart from the Keys with no other witnesses. Anyway, I was surprised by this agreement by the Bishop.
The Bishop said he believed I had been abused, both by the abuser in Jersey and by FM, and he said that what JM said about it being my fault for being seductive was wrong
The Bishop said he was sorry for the abuse, and in my cynical mind I think that the aim of the meeting was just so that the church could say that and make that the end of it and absolve them from any further responsibility, but I was not there for an apology for the abuse, I was there because I was suffering and being condemned in the Jersey churches for the wrong, I had suffered endless repercussions because of the way the matter had been handled by the church, and s simple 'sorry' was neither going to deal with that nor undo it nor make the perpetrators understand that it was wrong.
The Bishop went on to say that I was not an alien in the churches, I told him that I was, he tried to disagree and then said that 'people just didn't know how to help me', I didn't see that as a logical argument to the shunning and rejection, did Jesus reject Legion? Or the Samaritan woman? Did Jesus teach people to turn their backs, refuse prayer and cross the street when they saw someone 'because they didn't understand or know how to help?', no, and these churches representing God had done this to me when I was in great need because I had reported a favourite son for abuse, and not simply because they didn't understand, and while they rejected an abuse victim on grounds of either behaviour or what they heard, which was what Phil Warren did, and played with their signs and wonders to a sickening extent, were they representing God?.

But the Bishop continued to try and drum this into me that I was not an alien in the churches, here he was at Wolvsley and removed from the situation, there was I, suffering it. He told me regarding my death wish as a aresult of all this that 'none of those people would want me dead'. (despite them making life unbearable), but I have no doubt that the Keys and their abuser friends would have been very happy if I died, sorry to say that but the depth of the way they treated me is very very awful, and the way the Keys spoke to me, yes they would be happy if I died.
He did not want to talk about the Keys, he said they 'had been spoken to' about their treatment of me in the first place and that he 'would speak to them' about the recent incident, but it was so obvious that he wasn't going to do anything effective and wasn't interested in it, his main aim was to go on about the abusers. And I gather that what the Keys said and did was made into a delusion/part of this mental illness that the diocese has repeatedly tried and failed to make me have. I recognise in myself out of control behaviour – with hindsight- and hypervigilance/suspicion, and also soaking up some of the extreme prophetic games at St. Andrews/St. Matthews and to an extent St. Pauls, St. Ouens is very connected with this trio but more conservative.
So he went on about the abusers, he said that the abuser was refusing to take responsibility and was not co-operating with the restrictions placed on him and the he, Bishop himself might have to speak to him because of this, he then went on to say that Paul Brooks was helping the abuser's vicar Mike Taylor in supervising the abuser, I protested at this point, Paul Brooks and his church were closely linked to the abuser and Paul Brooks's church and had rejected, shunned and damaged me, and had caused a lot of the ongoing problems and my wild emails in reply to their treatment of me, my abuser had been church secretary and very involved in Pastoral care at St. Pauls, Paul Brooks's church before Paul Brooks was there, my abuser had been sacked for misconduct there long before I arrived on the island, and had moved to St. Andrews and become influential there, but before cutting all his ties with St. Pauls he had remained on the panel to choose Paul Brooks as Vicar for St. Pauls, and had remained friends with him and members of the church including Ian Le Marquand- in the abusers own words, before people complained about him still hanging around St. Pauls after being sacked, my abuser was on the evangelical alliance and other clubs with Paul Brooks, and as the consequences of the abuse had included me being shunned by Paul Brooks and his church, it was not logical that the church had set Paul Brooks up as supervising the abuser along with Mike Taylor who was strongly and completely in support of the abuser along with the reader Neville Brookes who had been best friends with the abuser for decades, a while after the meeting with the Bishop, Tracy who was being used by the diocese to knock me down, tried to tell me that my continued observation of the abuser in positions of authority and with vulnerable people was my paranoia as the diocese were by then trying to make me out to be mentally ill, but the Bishop in this meeting told me that he was struggling to control the abuser's continued attempts to be in authoritative positions in the church, I told the Bishop that Paul Brooks and the Dean and Mike Taylor were on this man's side and hence he was not going to stop being seen as a leader, the Bishop said that Bob key had been seen to be implementing the control over the abuser as he should, but Bob Key obviously wasn't, and with JM's help was making me out to be trouble and telling the abusers that he believed them to be innocent.
They continued to attend his church and spend time with him after church and at events throughout the 'investigation' and onwards, which would be rather strange if the Dean was actually telling them what they had done was wrong, when I say 'the abusers' or 'they', I refer to the man or his wife, his wife's belittling of me and making me out to be a burden and supporting her husband's wrongdoing means I feel able to say 'the abusers'.
Anyway, the bishop wasn't really interested in my opinions, he asked about the police and I told him they were brutal and that I understood little of what they said and did and that they kept saying different and conflicting things etc. The Bishop said nothing. And I wondered why he even asked, he can't change what has happened as a result of the abuse complaint being handled wrongly and me losing a clean record to my abusers, but he should have prevented it from happening in the first place.
When I told the Bishop about the Dean dragging George and Jill into all this he said he believed it was forgiven and forgotten, he did not say that the Dean should not have been bringing them into it to condemn me as a wicked troublemaker, or that for a 'Christian' leader to do such a thing with bias was terrible and if George and Jill and the Warrens were encouraging or helping in this then they were also being unchristian, he just said he believed it was over and forgiven and forgotten.
The Bishop asked about my complaint about Jane Fisher, and in the state I was in at the time because of Key and gratitude that Jane hadn't called me wicked and malicious and hadn't denied the abuse, I was happy to leave the complaint about her for the moment, which was a mistake as after the meeting she and the Bishop proceeded with a meeting which caused me harm, but judging by the way the Bishop handled everything else, he would not have accepted or dealt with the complaint anyway.
The Bishop said he commended Tracy and St. Clements to me, but I told him that the relationship there was utterly broken and unsafe and that I couldn't go there and be vulnerable to Bob Key and the way Jane Fisher had changed that relationship I had with Tracy so that I was heartbroken and Tracy was gone and said she didn't want to see me any more. The Bishop again didn't seem to take this in, and went on to mention that I had told him I wanted to speak to a priest, a safe one, because all of this terrible ongoing situation in Jersey had damaged and damaged my faith, the faith that was the centre of my life, the Bishop said he had thought of that and he knew a priest who would be ideal but they were on the mainland, he said he knew that I would not trust a priest in Jersey now. That was the end of that conversation and I never got to see that priest, the only priest I saw in the end were Mark Bond and Judith Davey, with the Dean and Jane Fisher and the Bishop intervening so in the end I was damaged again. And MArk and Judith already knew the Deanery slander of me and repeated it back to me, which crushed me.
The Bishop said that he and his wife still prayed for me even though he knew I didn't like it, I protested that I had nothing against prayers, my problem was when Lou Scott-Joynt spoke to me and told me to go and get myself some supper or eat something when I had no food, this always riled me, as I told her repeatedly I had no food, anyway I told the Bishop that it wasn't the prayers I objected to, but he said it again as if I hadn't spoken.
Did I mention that he said Jane Fisher had been in contact with the psychological and psychiatric services in Jersey and I was not happy with that? If that was to do with me then she shouldn't have done so behind my back, Tracy also at that time started going on about 'help for me', one day she oddly handed me a little bit of paper with something about a cross on it, and she had written the name of that horrible psychiatrist who Philip had tried to use to section me, that psychiatrist couldn't even get my name right and had tried to illegally detain me in a ward, I had escaped and remained furious and frightened, I said to Tracy why had she written this woman's name on something she was giving me, and she said she had been trying to find help for me and this woman worked with autistic spectrum people. I told her not to do things like contacting that woman behind my back, and she agreed. I was actually intermittently seeing a counsellor for free during this time, and doing the counsellor's garden, but nice as she was, she didn't understand me and she was away so much that the counselling relationship was not proving beneficial, I have an idea thatb Jane and Tracy may have contacted this woman in Jane's far too belated 'attempt to help me', but the counselling relationship fizzled out undernourished, though I continued to garden for the counsellor and her demanding friend for as long as I could.
Anyway, the Bishop was running out of time, he said he had to get moving so his wife could drive him to Hartley Witney, which is in the north of the diocese. His wife came into the room, she seemed surprised to see us sitting there peacefully, as if she had expected a storms and tears, it was not a completely satisfactory meeting, but again I was grateful after the way that Key had treated me that the Bishop had said he believed me about the abuse. The Bishop said I could meet with him again when I came to Jersey if I wanted, but he didn't arrange and appointment and he didn't sound as if he meant it, and no appointment was ever made, and by the time he came to Jersey he was completely unwilling to communicate with me, let alone meet.
As the Bishop spoke to his wife just before she took me back to the station, the woman who had been a witness to the meeting spoke to me, she said in a very sympathetic voice that 'it sounded like I had been through a tough time', I was a bit unsure of myself with her and wasn't looking for sympathy, and she was their witness, not mine, so I simply thanked

her for her time in being there.
Basically the Bishop and I were on totally different wavelengths, he was 'fulfilling his duty' by going on about the abusers, and I was asking his help about the situation in Jersey, but the meeting was set up by Jane Fisher who had damaged me by her attitude and denials and bias, and her attitude, the meeting was not set up to deal with the ongoing problems but appeared to be about the abusers and to be a replacement for the meetings that Jane Fisher had tried to force me into with her through Philip and Tracy.
Lou Scott-Joynt continued to be a surprised person all the way back to the station, she asked questions about the meeting and when I told he that the Bishop had not been interested in what the Keys had said and done she said 'did you keep on at him? You should have done', I said I did, she said speak to him again about it, and she said she would speak to him and she believed me. She asked if I had thought of going to the Samaritans but I told her I had had been alarmed and upset by someone at Jersey Samaritans when I was very vulnerable and in need of comfort, she said that was a pity and that I needed someone to talk to in troubled and bad times and she knew that Sandy, my friend was a Samaritan, at the Station for some reason she made me show her that I had my train ticket and said she knew I didn't like touch but could she touch me, I said ok, she patted my upper arm a bit, which wasn't ideal, and showed that she didn't know my side of the story, upper arms not good.
I realised as she drove off that I had left my phone on the Bishop's sofa, and I hurried back to Wolvsley hoping they hadn't gone out yet, they hadn't and I got my phone and walked back to the station, on the way Jane Fisher kept ringing, I was utterly exhausted and sank to the floor, Jane kept on and on asking what was said in the meeting, she was doing as she does and bulldozing, I said she could find out from the Bishop what was said, and she said that it was confidential and she wasn't allowed to, I tried to tell her some of it but I was actually going into a kind of trance where time wasn't real and I was dizzy and the air seemed heavy and so did my eyelids, the flight home didn't seem to matter, nothing did.
Jane went on and on, it was what he had said about the abusers that seemed to matter to her, I told her he had said sorry for the abuse and that the abuser's supporters were supervising him. She seemed to think there was more that I wasn't telling her, but there wasn't, the bishop seemed to have missed things she was expecting him to say.
As I walked back to the station I was looking at the plane ticket that Lou scott-Joynt had printed for me, she had forgotten to delete what Jane Fisher had written on the email at the top of the ticket, Jane Fisher had put 'remember to delete your email address so that Judith doesn't use it and you don't 'join the email list', and make sure my home email address is deleted too', I cannot remember what else, but the way this was written was derogatory and obviously she and Lou Scott-Joynt shared the joke and teh Jane Fisher opinion of me, 'the email list' referred to me emailing everyone I could think of in response to Jane Fisher's cold battering of me in the old days.
I was deeply hurt and furious, I contacted Jane Fisher and really lashed her, I was not in a good state of mind without her being derogatory behind my back, it was the last thing I needed. She tried to apologize, but in Jane Fisher style, so I was still angry, and then she said she was coming over to Jersey and could she buy me lunch, I told her I would be happy to put the lunch down her neck if she liked. I was not really comfortable with her even when we were on speaking terms then, because she had harmed me and denied my integrity and damaged my relationship with Tracy and been cold and harsh and done nothing about the Keys and the situation in Jersey.
I also told and proved to Jane Fisher that I could contact her on her personal number and email but didn't because of it being a church matter not a personal matter.
She seemed to think that my meeting with the Bishop, all 1.5 hours of it, should have solved everything. She phoned me a few times to check that I had got home and things, for some reason she had got me a plush class ticket on the plane so I got to go in the lounge and get snacks, but I said later to the Bishop that this was a waste of money when the church were complaining about being 50 million in debt.
Over the next few days Jane Fisher phoned a few times but I was in collapse, the Dean's condemnation of me wasn't cancelled out by the Bishop's meeting, I was still hurting from Jane Fisher's attitude before and what she had said to me in the days when she had been unkind, I was still devastated by her interference with Tracy, I was still unable to cope with the way the Dean had been able to go on and call me wicked, I told Jane Fisher that the Bishop's meeting had come too late and that it was no good her being all friendly, she had spent years causing me distress and doing nothing about the situation. I put the phone down on Jane, she rang again and again and I just lay there and looked at the phone, my life was fading and I could hardly work, Jane Fisher didn't meet with me when she came over, I texted her and asked if she still wanted to meet, Martyn at the Bishop's office said he had spoken to her and she was too busy, but then she started texting and trying to phone and I was too sick and tired of everything to read her messages or answer, Martyn then told me that Jane Fisher was meeting with the Bishop about me, I asked why when she had damaged me so much, why was she allowed to meet with the Bishop about me?
Then Jane was trying to meet with me as she was coming over again. She was putting me under pressure and as usual she was not listening to me, she was trying to get me to meet her at a garden centre that I couldn't get to as I had no petrol in my car, and no money because of the flights to and from England, I couldn't walk that far and she was asking me to meet her during worktime and ignoring these barriers to me meeting her when I mentioned them. And saying coldy ' if you are not there I will assume you do not want to meet', again I said I couldn't fulfil her requests or cope with a crowded noisy garden centre cafe.
They started talking about her giving me a letter, I said no, I said this was all hostile and that I wanted my complaint dealt with. A meeting never went ahead but I had Jane Fisher trying repeatedly to send me this letter as an email attachment and also Joyce, who had tried to persuade me to go to this meeting, joining in, Joyce said to me that I should 'leave all this behind and get on with my life' and it was at that point I knew my complaint had been disregarded, and I asked her how I could go on with my life with a condemnation of wicked on my head and the ongoing and very damaging church behaviour and with everything I had suffered and been told left unresolved, she told me I was young and I should move on, and I asked 'to what?', I cannot move on from the serious things that have and are happening, I gathered that this 'letter' was an attempt to reinforce that they considered the church to have done no wrong and that they considered me to be in the wrong, as the Bishop and Jane Fisher and Joyce continued to try and force me to read it, I refused.
I was really really

struggling, I couldn't cope with the Keys and the meeting, I hadn't come to terms with the police intervention, I couldn't cope with the church rejections and coldness, the church BBC attack, Dad's death, constantly seeing my abusers out doing their church work and having fun. I was in a bad way, and my employers let me work flexibly so that when I woke up in the morning in a bad way I could wait until I felt better, but things were far from ok.
I continued to be angry about the way the complaint had been handled and that it appeared that they now considered it closed and were trying to force something on me. I lost my temper and said things I shouldn't have.

The Bishop was in the papers laughing about how he and his fellow Bishops had come across a drunken hen party in the £1000 per night hotel where all the Bishops were staying for a conference, he was going on about how he lent his dressing gown to a naked girl from the party, in my anger I queried why the Bishop had time to be laughing in the paper about this when he didn't have time to deal with my complaint, the Bishop was not making a theological statement or representing God in his laughter about naked drunk women, and the church were on and on about cutting clergy because of costs, while people like JM already have 5 churches to run, and yet the Bishops were spending £1000 each per night in this hotel, all in all more than what a single cleric earns in a year, I queried this and why the 'Swine Flu' (media scare flu) which harmed no-one in reality and was a scare, was being used by the church for preventing communion, God's body and blood, from being taken and making people like children in 'banning' them from touching during the peace in church, as if this ficticious flu was stronger than God or people's own free will, the church shouldn't be buying into media scares, and I commented how St. Clements went through the raped communion service and then had a bring and share lunch with everyone as affectionate towards each other as ever. And so the church were not very pleased with me, because I kept asking these questions and refusing to let the Bishop quietly let my complaint drop.
In the meantime I was well aware that I was in a very very distressed state of mind and I was trying to get myself some help, there was little help in Jersey, the psychiatric services had not been of help and the psychological services wouldn't see someone on the autistic spectrum at the time though that changed just weeks before I left Jersey, the doctors couldn't do much as I couldn't take anti-depressents without being ill, and so I looked elsewhere, I looked to a hospital in England called Burrswood, a private Christian hospital which offered help to people who had breakdowns, I thought that the combined Christian ethic and care package and break from the situation in Jersey would help me, and I also applied to a Therapy Centre in the North of England called BIRD, that worked with brain damaged and autistic people to help them contol behaviours, reactions and other related problems, these two places both required funding and I needed money for flights, though bursaries were available, and so I set about working on paperwork for admission to both places as well as applying for charity funding for both, while I was still talking to Jane Fisher she, despite making out she 'wanted to help me' was disinterested, even unhelpful when I told her of my struggles to apply for all this, at one point she had said that 'if I had a major breakdown they would get me the help I needed' – having me locked in a psychiatric unit and made mentally ill to cover their backs? Excuse my cynicism but they have recently tried to do that. I asked Jane Fisher in response why she hadn't helped me when I broke down the previous year? Why she had left me to go on suffering? She had no answer.
I went to see Tracy one evening, I asked her why she had gone on communicating with Jane Fisher about me when she had said she wouldn't, I asked why she wasn't my trusted friend anymore and why she had said I wasn't to come to her house any more ( I didn't know about the diocesan ostracisation policy which forbids abuse victims from clergy homes while abusers are still welcome, and the diocese never told me, so if that is why I was excluded from Tracy's home after she had made a habit of inviting me, and if that is why the Harkins excluded me and the diocese didn't tell me and let me be damaged by this, then shouldn't the diocese be up on charges of damaging a vulnerable adult?)
Tracy started off by saying oh she was still my friend, she would still help, but she didn't mean it, then she changed, saying that I needed professional help, which meant she couldn't help me, again this is crazy thinking, the church if they follow Jesus, are there to help and support vulnerable people, Iw as broken down by the church and Tracy was saying what St. Pauls church had said, that my condition meant that I was not eligible to be part of a Christian church and receive pastoral care.
But the conversation got worse. Tracy flipped, as she did sometimes, she told me that she was going to phone Jane Fisher and that I was ill and that I was imagining the abuser laughing at me and that there was nothing wrong with his continued and obvious work in the church and that I was thinking wrong and was ill, she said I was still welcome in St. Clements, even though I was obviously not so welcome, she had discussed me with David and Jane Fisher he returned to avoiding me, while Margaret who used to be so kind to me avoided me in the street and wouldn't say hello, I did not feel able to go to St. Clements, especially not after Tracy's ordination to which the abusers and their supporters and Key went, the Bishop was there but had refused to see me again as he had suggested, and the Bishop during the meeting which I did have with him had commended Tracy and St. Clements to me despite the relationship being broken and the church not safe from my condemners! The abusers and their supporters there at the ordination so that I could not go said it all, and the Bishop had not and would not communicate with me or see me again.
Looking at all this it does sound as if I was mad, I was angry and distressed and damaged, I needed the diocese to help me, and they wouldn't.

Tracy had obviously been talking to Jane Fisher and Lou Scott-Joynt and had a copy of whatever the letter was that was sent to me, she called it a warning and said that the diocese were going to speak to the police about me, I asked if they were therefore also deal with Bob Key and their church, Tracy coldly said she had no idea what Bob Key had said when I turned up on his doorstep that night, as if me turning up on his doorstep when provoked by Lou Scott-Joynt was a crime, Tracy sounded like Jane Fisher, when Jane Fisher doesn't want to answer something, doesn't want her or the church to be held responsible she says she doesn't know about it, just as she said she didn't know about what the Dean was doing, and she didn't know about me being laughed at by Fred Montague and the Fowkses later on.

Anyway I told Tracy that I didn't know how to live with what the church was doing to me, she obviously decided that meant I was suicidal, and she told me to go and said she was tired of my attitude and was calling Jane Fisher.

I went, I was sick and frightened and decided to get to England, the police turned up as I was packing and asked if I was going to harm myself, I said no, I told them they were putting my home in danger by turning up, they said Tracy had told them I was suicidal, I told them that Tracy's malicious friend Jane Fisher had put her up to that, they went away, they said if I was worried about my home I should lie to my landlady and say I was a witness to something, I did as they said, which caused a problem in the next weeks when the police continued to intervene and so my landlady knew I had lied, even though I had been told to.

I made several trips to work with possessions and burned them, I packed my car, I left my room looking normal as if I still lived there, with some of my possessions still there, but I didn't know if I would get back.

It was a harsh journey to England not knowing what the future was, I was bereft and frightened, I had told my landlady I was going to England for a few days as Anne was very ill in hospital, which was true.

I arrived in England and once again went to Roy and Sandy's, they were extremely concerned about my despair, they had said that I could stay in the house for a while when they went away but then they found out that the insurance wouldn't cover me, so once they once again set off on holiday, and I was homeless, I couldn't go to ****** and I couldn't go to Jersey, I was lost, I was in England for almost three weeks and it is a blur, a blur of sleeping in my car and dealing with a variety of police interventions from Jersey, ranging from Jane Fisher reporting me missing when my phone and internet access were gone, though I was in touch with my landlady and friends, Bob Key apparently reporting me for harassing him when I had not been in any contact with him since the incident when I had gone to his house, and I gather that this reporting of me by Bob Key meant that the diocese had actually given him leave to do so, and Jane Fisher saying 'she knew nothing about this' when I asked her, then the police trying to warn me for contacting the diocese, even though the diocese were in contact with me, and Jane Fisher had called the police when I WASN'T contacting her or the diocese due to no money, no battery and no internet, she incidentally had made no attempt to contact me herself before this report, which led to the police going up to my home in Jersey and thus exposing to my landlady that the previous police had not come to see me because I was a witness, this and the whole situation put my house and Job in Jersey under tremendous strain, lost me money that I couldn't afford to lose, lost me my remaining freelance work, and all in all the constant bombardment of police on top of everything aborted three attempts of mine to return to Jersey and the car which had been due for repair when I left Jersey and which I had no money to repair properly, broke down, and I was left without a car. But before that I attempted suicide, all this merciless police intervention on top of what Bob Key had said was intolerable, I wanted to die, I never have and never will recover from what the Keys and Juliet have said and the police and the diocese on top of that.
Speaking to Lou Scott-Joynt on the phone she continued to say she believed me in what I said about the Keys, she said one night when Iw as sleeping in my car that I could come to Wolvsley for the night, and then she suddenly withdrew that, I don't know if that was because the Bishop shook his head or because I asked if she would have the police round if I took up the offer, she then started saying something about 'when I got back to jersey I shouldn't phone people and...'

I put the phone down, I don't know who she was talking about or what but she wasn't being helpful.
During the time in England I felt condemned by what the Dean and his wife, Bob and Daphne Key had said, and I emailed the diocese and Tracy all the things that I did think I had done wrong, and asked for forgiveness and asked God to forgive me, I also personally said sorry to the Bishop over the phone, but this did not stop them from setting the police on me. I went to the Catholic church to see if I could confess to a priest, but the priest said that God would not be angry for me shouting at the church and losing my temper and swearing of the church had done to me what I explained they had done, I was relieved and having confessed all to the priest and the diocese and asked forgiveness, I hoped things would get better, but God continued to be far away and ignoring any of this despite my integrity of intention, and the diocese and presumably the Dean, continued their police intervention, the Dean if he did report me to the police, which he no doubt did but the warning was not issued, would have had the Diocese's permission, and the same with the conviction, Jane Fisher and the Bishop acted as witnesses for him.
The suicide attempt sadly failed, if it hadn't then I would not have suffered worse in the next few months, I was found because Jane Fisher alerted the police but tried to exhonourate herself but Jersey police confirmed to me it was indeed Jane Fisher's action, and I was taken to Cosham Hospital where my friend Anne also was because she was so ill, I was assessed for mental illness and declared free of such, but Hampshire police contacted Jersey police who gave them a very inaccurate report, saying this was about the abusers and that I was introuble for criminally damaging a car, which was totally incorrect, this was nothing directly to do with the abusers and I had not damaged a car but this made my distress worse because I had no idea about the police situation or what or who I was in trouble for, I had become too bewildered, I could not get an accurate view from Hampshire police about this, and I was left distressed and wondering why I was accused of damaging a car and who by, but anyway, the report made out in error by the hospital included all of this apart from the car and exhonourated the diocese and Bob Key who had caused this suicide attempt, and had to be amended and the trauma of reading it and amending it has taken many months.
Eventually I returned to Jersey, not sure what else to do, I did have to go and see the police but they told me that the thing about Bob Key was an error and that there was no warning about him, they filled in an 'allegation of harassment' form regarding Jane Fisher complaining about me on behalf of the Bishop, and even that was too much, I never read or signed it, victim support did and I never even saw it, Victim support tried to help me but I was in collapse, I phoned the volunteer one evening a day or two later and she was drunk and talking about having me repatriated to England and so I accepted that she was drunk and had offered to be there on the end of the phone but it was her free time so I phoned Shirley instead, while I was talking to Shirley the drunk victim support volunteer had phoned and phoned and phoned and left drunken messages about me committing suicide and things, I phoned her back and she asked why my phone was off, I said it wasn't and that I had been on the phone to a friend, she said 'ok, I am too drunk' and rang off, I was upset and I was in a raw fragile state, she phoned the next day and offered to meet up, I said I didn't think I could, and so Victim support were sick of me and my trouble and because I had moved from one volunteer to another when the first one inaccurately told me the police had warned my abusers for going round winding me up and also the confusion about the police before and then the volunteer cancelling the counselling they had set up and now that I was the criminal, the one in the wrong, they abandoned their services to me.
Life was hell, nothing had ever been done about my complaint, I had a bad police record, I had no money and no car, which took my freelance work from me and I so I was hungry and limping with worn through old soft shoes, it rained and the island was flooded and I walked home in the rain and was soaked through, I was in hell, even the bus service was so bad and expensive and crowded that it was difficult to go anywhere, I was bereft of a church, I went to Sandy's niece's church with her and helped with the coffee, but I didn't fit in there, it was very charismatic and Sandy's nice was always nice to me but from a distance, so I didn't feel too comfortable.
I went to St. Brelades and found the morning service too much to cope with, and in the following weeks I was urged over and over to speak to Mark Bond, the rector, I was not at all keen, I was fed up of church of England priests, but I trotted along to see Mark Bond and his curate, Judith, and was talked to about the services and the church, and they put oil on my head, which was what I really wanted, this first visit I am not sure they knew who I was, but the second time as they put the diocesan exclusion and ostracisation rules into practice and told me they would meet me away from the rectory for pastoral help, I knew they knew,
Mark Bond started a conversation very pointedly talking about the problems I had had in the other church, I told him some of my side and he said to me that he believed me, that the island was divided into two types of church, the evangelical/charismatics who were doing all the wierd things AND DAMAGING VULNERABLE PEOPLE, and what remained of the 'real' churches, Mark Bond said he and Judith had heard of me, basically the whole church community had, and not good things, despite Jane Fisher constantly denying this, and that one person in particular, he didn't say who, totally condemned me as wicked and evil. I doubt it was the Dean because The

Dean was very careful to ensure that his condemnation of me and support of the abusers was kept from the diocese.
Mark Bond told me that I was safe in his church and parish as he stood against the cult churches and they didn't like him and Judith, Mark Bond said that he believed that the Dean had behaved as I said he had, and that the Dean was actively growing the cult church and that he ensured that all new priests coming into the island were ones who would be part of this, he said that people from those churches didn't like him and Judith because he stood against them and was staying in the island to keep the remainder of the real church alive, after all this time of fighting the cult churches myself, here were other people who knew, who understood, and in the brief time I was with Mark and Judith they brought healing to me by understanding, and by anointing me with oil, they said their church was safe against

the cult churches. And they offered me many things such as help with course fees and the opportunity for me to have a memorial plaque for my dad in the garden of rest, because of the confusions of not being able to say goodbye to Dad in peace.
They were the ones who explained to me about the BBC reporter who was used against me, they were the ones who told me that he had been married to a clergywoman and the church had helped him by covering up the breakup of his clergy marriage due to his own brutality, after years of trauma because of the way that man had treated me, here was Mark telling me this guy was a nasty case full stop and treated many people this way, I had had a breakdown and suffered because of the nasty BBC man, and the diocese had not helped me at all.

Mark was the one who explained that the diocese have to shovel everything under the carpet as they have no power over clergy in Jersey because it is a different country, Mark told me that the Bishop approved of the evangelical style church but was not deeply aware of what was going on in Jersey, he said writing to the Bishop was useless and that the Bishop liked to see pews ripped out and the rest of it, which is obviously true from the recent deanery synod notes, those of us who like to worship respectfully and respect old buildings and structures will be squeezed out an condemned for being old fashioned.
Mark and Judith tried to get me to stay in St. Brelade and St. Aubin in order to avoid the abusers and the haters, but this didn't work as the abusers and their family wereincreasingly driving past my workplace, every day, and also they were down at the harbour if I went to use the internet cafe down there, my abuser was still openly teaching young children to sail, there was no way in the island of avoiding the abusers and each time I saw them I suffered distress, my abuser would laugh when he saw me, and Tracy tried to tell me this wasn't the case when she finally went for me for the diocese.
Mark told me he told Jane Fisher to back off and that she was a dozy cow, and that Robert the deaf chaplain hated her, he made several confused comments about the Dean, the Dean knew I was there, and Mark would invite him for Dinner for some reason, despite what Mark said about him, my enemy could have dinner with my mentor, but I was not allowed in his house. It turned out that Mark's wife Teri, was very close to the Dean and his wife.
Anyway when the Bishop came over and was happily at the Deanery and not doing anything about the way the keys had behaved and got at me by telling Judith that he was glad to hear that she and Mark were helping me, I could not stand the situation any longer, the Bishop was not prepared to help me and the Dean had condemned me and no matter what Mark and Judith did there was no recovery for me condemned and damaged by the Dean and the cult churches, Anne was very ill that day as they could not insert a line into her kidnies, I snapped, I told Jane Fisher what I thought of her in every colourful word I could think of, she had not safeguarded and included me in any way, and as for the Dean and his wife sitting with the Bishop I phoned them up and said that I was sick of them getting away with this and the Bishop was going to leave the confirmation service tomorrow in an ambulance, in reality I could not do him a violence I wanted to kill myself not him, but this gave the Keys the complete victory that they needed,
That day had been so good apart from the Bishop being there and not helping me, I had taken part in the St. Aubins festival with Mark and Judith and had actually won the cake that Judith had made for the guess the weight of the cake contest, but I never got to collect and eat that cake. Because I was sent to prison.
I was in a very very terrible state of distress after losing my temper, I went home knowing I would be arrested for swearing and being angry, but I simply did not know what to do, I went to bed in a mixture of dayclothes and pyjames but no bra, I was arrested the next day in the same, I never went home again, never saw myclothes and possessions again